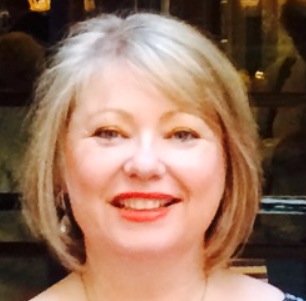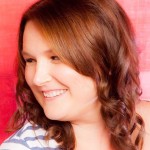 All Our Health is a framework of evidence to guide health care professionals in preventing illness, protecting health and promoting wellbeing ..... a really useful resource for health care professionals from all walks of life! The framework explores evidence at population level, community level and family and individual level, giving a comprehensive set of materials to support practice ....and the good news is ….All Our Health is getting social!
What is WeLearn - #AllOurHealth?
'WeLearn - #AllOurHealth' is a WeCommunities and Public Health England social learning collaboration that will be running throughout January. The key aspects of 'WeLearn - #AllOurHealth' are:
Learning OUT LOUD in a entirely virtual social media space,
Short bursts of learning (10-15 minutes a day)
4 hour long Tweetchats peppered throughout the month,
All underpinned by a Twitter hashtag "#AllOurHealth". Encouraging discussion, sharing and peer to peer support
Inter-professional learning – because All Our Health is for all of us and we can all learn from each other
Whilst 'WeLearn- #AllOurHealth' will be run from the WeLearn platform it will embrace many types of social media: Twitter, YouTube, Podcasts, Twitter Storms, Steller Stories, Slide Shares, Blogs, Tweetchats and Infographics all of which will help to bring the All Our Health framework to life and into your practice.
Signing up
WeLearn – All Our Health will start in January in two waves.
Wave 1: WeLearn - Social Media
 The first wave is for people who have never used social media in a professional capacity before or for people who are unsure about their social media skills.  This will start on January 3rd and finish on January 12th and will take people through using Twitter for continuing professional development and will give people the skills they need to continue onto Wave 2
Wave 2: WeLearn - #AllOurHealth
 People who feel confident with their social media skills and have a firm grasp of Twitter can hop straight onto Wave 2.  Everyone will do Wave 2 and this will be the All Our Health element of the learning.  Wave 2 will start on January 15th and finish on February 15th.
'WeLearn - #AllOurHealth' can count towards your professional development and help you to use the evidence, resources and learning that is All Our Health to improve the lives of the people we care for.
To sign up please visit the WeLearn – #AllOurHealth registration page HERE.
Share WeLearn: #AllOurHealth far and wide
 We would love you to not only sign up but also to encourage colleagues and people in your professional networks to sign up too – therefore we have produced some resources to help you to share WeLearn: #AllOurHealth far and wide.  To download the resources please click HERE.
We are really looking forward to January and getting social about All Our Health and we can't wait for you, and your colleagues, to join us.
Wendy Nicholson is the Nurse Lead for Children, Young People and Families at Public Health England
Teresa Chinn MBE, is a Professional Social Media Community Developer, blogger, speaker, presenter , social media consultant and nurse
Find out more about All Our Health and other supporting resources @ http://bit.ly/allourhealth