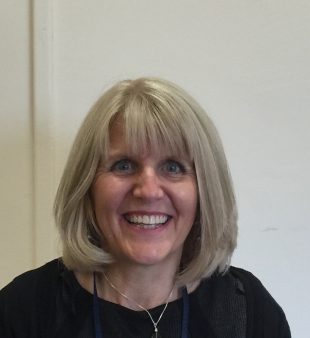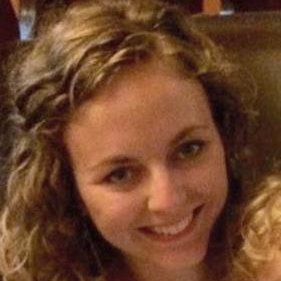 School Nurses play an important role in promoting healthy lifestyles and are well placed to influence and support positive behaviour change but we know as a small workforce for any enduring improvement a collaborative partnership approach has sustainability. We work closely and effectively with local partners and with them are continually thinking about different ways to engage young people and promote healthy lifestyles. Recently the Warwickshire School Health and Wellbeing Service (SHWBS) took part in an exciting project with local partners to encourage and establish new breakfast and physical activity habits with year 5 pupils.
Children need breakfast to enable them to play an active part in school life and to concentrate in lessons. Data collected by the SHWBS as part of the universal key staged contacts showed that breakfast consumption fell between school entry and year 6 pupils. Additionally Rokeby Primary School in Rugby, despite hosting several initiatives around healthy eating, continued to have concerns about pupil's breakfasts, particularly as some young people were consuming sugary snacks before the school day began. Therefore the school were offered a 6 week breakfast initiative called Get Up and Go Breakfast Club for children in year 5. The initiative was a partnership project with Rokeby School Rugby, Change-Makers - a Family Lifestyle Intervention Service, Warwickshire School Health and Wellbeing Service (SHWBS) and Coventry, Solihull and Warwickshire Sports Partnership (CSW). The objective of the Get Up and Go Breakfast Club was to find out if a healthy breakfast combined with physical activity helped their pupils concentrate during the morning lessons.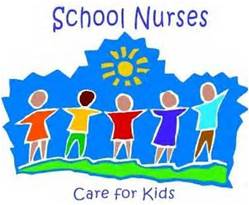 The pilot took place over 6 weeks and was funded by CSW sport. Baseline data was established in the first 3 weeks through questions and general observation by school staff. The questions asked whether children had breakfast, ate sweets or biscuits on the way to school and if they walked to school. Teachers noted engagement levels during the morning lessons.  In the final 3 weeks the pupils took part in 10 minutes of physical activity such as playground games, relays and sport taster sessions provided by Change-Makers fitness instructors. This was then followed by breakfast which incorporated a wide array of healthy options such as cereal (low sugar), crumpets, bagels, brown toast and plenty of fruit. The same base line questions and observations were repeated.

The results revealed that overall during the pilot there was a 35% decrease in the number of children consuming sweets and biscuits. With several pupils highlighting that they didn't have sweets or biscuits when walking to school as they knew breakfast would be provided. A 30% increase in engagement levels during the morning lessons was noted by school staff.
On the final day of the breakfast club, all the children received a medal and certificate for participation. All four partners delivered a breakfast workshop for the year 5 classes giving positive messages about what constitutes a healthy breakfast and raising awareness of sugar levels in certain cereals. The workshop was delivered in an interactive manner such as breakfast relays to get them up and moving.
This was a small but successful partnership initiative which increased the uptake of children eating a healthy reduced sugar breakfast and improve their physical activity and also enabled us to work jointly and effectively with local partners. The pupils who took part in the pilot will be in year 6 this academic year so we will be able to use the findings from this pilot together with the data we collect from them in the year 6 Health Needs Assessment to find out if the healthy messages and behaviours have been sustained. We will also be sharing our findings with the children so that they can help create future programmes.  We also hope to obtain further funding to replicate this pilot in other Warwickshire schools.
Children's Feedback
"I hate bagels but these cinnamon ones are quite nice, I'll ask mum if we can have them."
"Oooh I love raspberries, I really like having them for breakfast."
"I liked trying new breakfasts and it really woke me up."
"I looked forward to the games, the pirate morning was my favourite."
"Can we start every morning with games?"
"I really enjoyed playing Treasure Island before school started."
"I enjoyed learning about what a healthy breakfast is."
Rokeby Primary School's Feedback
"Two year 5 classes took part in the Get up and Go pilot.  The class that was doing both the exercise and breakfast was quite sparse to begin with until the children realised how much fun the others were having!
 The games played were great for team building and increased confidence of some children. They were all very happy and alert entering class afterwards which was a positive.
 The children all loved breakfast, some were a bit apprehensive at trying new things such as cinnamon bagels, malt loaf but they did and even liked them. Trying new things for breakfast and learning about change in their eating habits, the children have let their parents know the new foods they now like.
 After the success of exercise before school, we are hoping to look at availability of exercise for all children before school. 
 A great pilot initiative, thank you!" 
 Maggie Clarke. Assistant Director Healthy Child Programme. Compass
Carolyn Foreman. Healthy Lifestyle co-ordinator. Warwickshire School Health & Wellbeing Service Compass.
Georgia Barrett. Family Lifestyle Co-ordinator. Rugby Borough Council.
Looking for further inspiration to encourage children to be physically active - visit and promote Change4Life
To reinforce your knowledge or confidence in discussing physical activity with families and children you can visit the All Our Health topic on physical activity