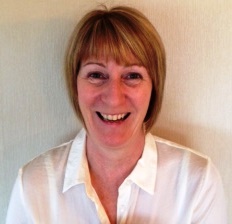 Promoting a healthy, balanced and sustainable diet is a key public health priority across the UK as well as other health strategies such as promoting healthy lifestyles, physical activity and healthy weight.  Promoting healthy diets and nutrition are important for achieving good health outcomes amongst pregnant and breastfeeding women.  Research demonstrates significant differences exist in dietary patterns and nutritional intake between lower and higher socioeconomic groups.  The healthy start scheme is directed specifically at disadvantaged populations, attempting to reduce health inequalities and is a source of support to low income families.
Health visitors know just how important it is for pregnant women and young children to eat well and good nutrition during these crucial stages can lay the groundwork for better health in later life. But Health Visitors also know that eating healthily can sometimes be a struggle for vulnerable women and young families on low incomes. And that's where the Healthy Start Scheme can help.
The Healthy Start Scheme provides help towards the cost of healthy foods, and free vitamins, for pregnant women from ten weeks' gestation and children up to the age of four, on very low incomes. People who are on income-related benefits like Income Support and Jobseekers Allowance can qualify for Healthy Start, and some people on Universal Credit can qualify too. Pregnant women under the age of 18 can qualify for Healthy Start regardless of their income.
The Scheme provides a voucher worth £3.10 per week to spend on healthy foods – that's fresh or frozen fruit or vegetables, plain cow's milk, or infant formula suitable from birth. Most people on the Healthy Start Scheme get one £3.10 voucher per week, and children under the age of one get two vouchers a week. People receive their vouchers in the post every four weeks, and they can be used at participating shops. Most people should be able to find a number of participating shops near them, and there's a search facility on the Healthy Start  website to help people to find shops in their area.
The Healthy Start Scheme provides free vitamins too. There are tablets for pregnant women and new mothers, and vitamin drops for children, to make sure that people get enough of these vital micronutrients. Every eight weeks people on the Scheme will receive a vitamins voucher that they can exchange for their free vitamins at their local distribution point. Details of the local distribution points for vitamins are on the Healthy Start website as well.
It's easy for Health Visitors to get involved with the Healthy Start Scheme. They can promote it to people who might qualify for the Scheme [and Public Health England have produced a handy infographic to help Health Visitors to work out who might be entitled]. There are plenty of resources for Health Visitors on the Healthy Start website, including downloadable leaflets about Healthy Start, and a Healthy Start application form. Application forms need to be countersigned by healthcare professionals like Health Visitors, so helping a client to apply for the Scheme could provide an ideal opportunity to raise issues like healthy eating and the need for vitamins.
Why not visit the Healthy Start  website to find out how you can get involved and help people to get the best from the Healthy Start Scheme?
Penny Greenwood is Associate Lead Nurse for Children, Young People and Families at Public Health England
Are you embedding prevention and  promoting health in your practice to help achieve a social movement for health? Find out more and discover the available supporting resources for All Our Health