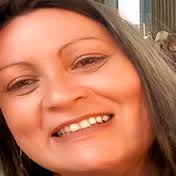 Every day when I finish work I take a moment to reflect on the day and its event's.  I always end on the same note feeling privileged to be a part of a school nursing team.  School Nursing (SN) is a unique role that truly enables nurses to make a difference.
Developments within SN, given the smallness of our community, are always astounding: we are a small group with a loud roar who always fight and advocate for the rights of Children and Young People (CYP).  Often within SN the focus has a tendency to remain with the mainstream.  With case loads often vast just within that mainstream remit this sometimes leaves little room for those who sit outside of mainstream or special needs provision.
I have been very lucky in my carer, for the past 6 years having had the opportunity to lead and continue the development of Sandwell's School Nurse Vulnerable Children's Team (VCT).  On joining the team the hard work had already been done with years of fighting for funding and evidencing the need to support children who would have otherwise slipped through the net.
Sandwell's VCT support children and young people who are not accessing mainstream or special needs services this may be that they are attending a Pupil Referral Unit, of which we have a number, all of which receive a drop in service to meet their identified needs.
Electively Home Educated (EHE) CYP fall under the remit of the VCT not because we consider that all EHE CYP are vulnerable but as a community they are entitled to a SN service and we are passionate about ensuring that all are offered a service that is appropriate to their identified need.  All identified EHE CYP and families are offered a holistic health assessment and are provided with service information including how to access the service.
The service offers support to CYP and families from the Gypsy Traveller community.  As a service we have worked hard to forge solid links with community leaders and support the community as a whole to identify how they would like to see their SN service support them hence enabling all to move forward in ensuring we deliver a core service but deliver it on the clients terms.
We support children missing from education and have a robust pathway in place in and out of education that supports the identification of children missing from education.  All identified CYP that are missing from education will receive a holistic assessment along with support in starting their journey into education.
The role of the Youth Offending Nurse is supported within the VCT.  This role primarily supports the identification and the completion of a holistic health assessment of all CYP entering the youth justice system offering support where appropriate.  As a service we work closely with Sandwell Youth Offending Service to ensure support is offered inclusive of liaising with youth offending institutes and supporting transitions back into the community after a period of time in custody when necessary.
With so much focus at the moment being laid at the door of the shifting populations across the world it feels appropriate that this agenda is included.  Sandwell VCT have been supporting new to UK families since it was set up in 2009 despite increasing numbers the basis of a good support is the robust pathway and whilst I am sure there is always room for improvement we currently work closely with the local authority to ensure timely sharing of information supporting early assessment and identification of need for all families moving into the authority. We endeavour to take the time to ask the questions that need to be asked, work with individuals and families to access support and understand core health services within the UK and how the health service works enabling all to take ownership for their own health.
SN provision of the future must be inclusive of all of the school aged population regardless of how or if they are choosing to access education.  As School Nurses we continue to be in a privileged unique position to be the missing link providing holistic assessment of need, brief interventions, and support that will and does make a difference to children young people, families and communities every day seeing beyond the behaviour and supporting all to take ownership of their own public health agenda.
Heidi Ferrier-Hixon, School and Public Health Nurses Association SAPHNA and Sandwell School Nursing, Birmingham Community Healthcare NHS Trust