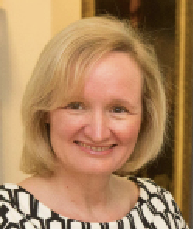 Poor oral health can affect a child's emotional, physical and educational development. By the time children in England start school a quarter of them have tooth decay and those who have it, have on average 3-4 decayed teeth. Tooth decay is the most common reason for hospital admission for children aged 5 to 9 years and in 2014/15 over 63,000 children aged 0 to 19 were admitted to hospital due to tooth decay. Poor oral health can result in children being absent from school and parents taking time off work to take their children to the dentist. Across a child's life, those who have tooth decay will experience pain and require fillings. This cycle of pain and treatment is avoidable.
Public health nurses as leaders of the Healthy Child Programme (5-19) are well placed to work with children, parents and schools to promote good oral health and provide advice and guidance.  PHE has produced 'top three tooth tips' for public health nurses to use to provide consistent messaging and these include:
Reduce the consumption of food and drinks that contain sugars. PHE's sugar app can help parents check the sugar in food and drinks.
Teeth should be brushed at least twice daily with a fluoride toothpaste last thing at night and on at least one other occasion.
Visit the dentist on a regular basis, and take your child to the dentist as soon as their first tooth appears in the mouth.
Ensuring children have the opportunity to have the best possible start in life is one of PHE's priorities This has led to the development of the Children's Oral Health Improvement Programme Board which is providing national leadership in child oral health. The board's action plan details key objectives which will be delivered by 2020.  Having board members that are system leaders over a variety of disciplines ensures that the action plan can achieve the ambition that 'every child grows up free from tooth decay as part of having the best start in life'.
Public health nurses have a key role in supporting children, young people and their families to have a healthy lifestyle including promoting good oral health. It is vital that the dental public health team work closely with the chief nurse directorate to ensure public health nurses are equipped with the knowledge to enable them to provide this early help and support.
Key resources that have been released by the board recently include;
An E learning oral health promotion module of the Healthy Child Programme (HCP) for the early year's workforce (e.g. public health nurses, the child health team). This is now available on HEE's e-learning for Healthcare and has  new content and videos to support the  early introduction and on-going support for tooth brushing
A return on investment tool to support Local Authorities' investment decisions regarding local commissioning of oral health improvement programmes for pre-school children including supervised toothbrushing in early years settings, fluoride varnish programmes, distribution of toothbrushes and paste by health visitors and by post and water fluoridation.
Many areas in England are already commissioning supervised tooth brushing programmes and in order support those areas and any considering such programmes the board has:
Commissioned a tooth brushing feasibility report from 4children: which has examined the deliverability, acceptability and cost of an early years supervised tooth brushing scheme.
In addition PHE will publish a toolkit to support supervised tooth brushing programmes in early years and school settings.
We hope these resources prove informative and useful for those using them, and always welcome any feedback from our partners.
We have an opportunity to change the future for our children and a welcome appetite from a number of organisations to work together to improve oral health for young people.
Because improving oral health is everyone's business, so we look forward to seeing the results of this new collaborative approach.
Check out the improving-oral-health-for-children infographic
Jenny Godson, National Lead for Oral Health Improvement, Dental public health, Public Health England
Also check out Public Health England's All Our Health, a call to action for all health and care professionals to  embed and extend prevention, health protection and promotion of wellbeing and resilience into practice. All Our Health provides a framework and tools and resources to support this 'health promoting practice' with quick links to evidence and impact measures and top tips on what works, this includes a Child Oral Health topic. #AllOurHealth