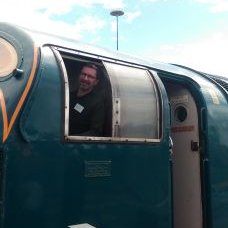 Nurses play an important role in raising awareness about the benefits of immunisation.  Despite current high immunisation uptake rates in infants and children, we are still seeing cases of and clusters of measles in teenagers and young adults. This is because some people may have missed the MMR vaccine when they were younger. Two doses are required to be fully protected and these are usually offered at 12 months age and 3 years and 4 months of age.
As part of the UK NHS routine immunisation programme, the MMR vaccine was first introduced into the schedule in 1988.   This vaccine protects us against measles, mumps and rubella and it has been highly successful in reducing the incidence of these infections.
Some parents were reluctant to have their children immunised with MMR because of a now discredited and withdrawn study in 1988, linking MMR vaccine to autism and other related conditions. Such children are now in their teens and early twenties and may not have received two doses of MMR.
This means they are vulnerable to catching and passing on to others, highly infectious diseases such as measles. Healthcare professionals should take every opportunity to ensure that all children and young people have two recorded doses of MMR vaccine. There is no harm in checking and if no reliable record of immunisation exists, no harm in offering the additional doses. Public health professionals, such as school nurses,  will be able to provide immunisation information for concerned individuals and signpost to services.
The vaccine is free and available on the NHS throughout life and is a very simple way to avoid the serious complications we sometimes see when adults encounter these diseases.
Whilst everyone should have two doses of MMR vaccine, it is especially important that women of childbearing age are protected against rubella. Infection with rubella in pregnancy can cause serious and life-threatening abnormalities in babies, making it important to use opportunities such as pre-natal and antenatal appointments to check the woman's immunisation status and offer MMR where appropriate.
David Green, Nurse Consultant in Immunisation and Health Protection, Public Health England