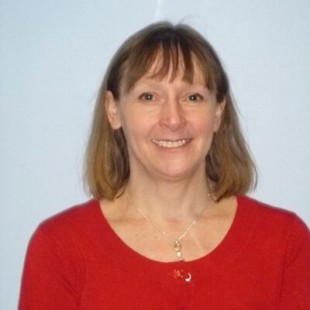 For the person diagnosed with dementia, the word dementia is not a word it is a life sentence. The word itself strikes fear, helplessness, and hopelessness. Dementia not only takes away precious memories and functioning, but it eats at the very essence of the person. It causes isolation and affects the lives of not only the person diagnosed with dementia but those around them that love them the most.
Dementia is feared more than cancer, and it impacts on every aspect of a person's life, the hope of a cure is not a reality. Timely advice and support form professionals, family, friends and the community is vital.
Around 20% of people with dementia will have vascular dementia (caused by problems with blood supply to the brain). This type of dementia can be prevented in many instances through changes to lifestyle. Health promotion and 'Making Every Contact Count' is therefore of paramount importance.
Take a look at Health Matters: Midlife approaches to reduce dementia risk launched on 23 March 2016!
Approximately 30% of dementia is preventable by addressing risk factors such as diabetes, hypertension, obesity, physical inactivity, depression and smoking by making lifestyle changes.
The number of people with dementia admitted to hospital in an emergency rose by 48% between 2008 and 2013. Around a fifth of these admissions related to potentially preventable acute conditions such as urinary tract Infections, pneumonia and other respiratory infections. Your skills and knowledge can be used to reduce this figure.
People with a learning disability are more likely to develop dementia and earlier in their lives. People with Down's syndrome in particular often develop early onset dementia. Someone with Down's syndrome can develop dementia from as early as 35, but on average it starts when the person is in their late 40's. 1 in 2 people with Down's syndrome will have dementia at 60.
Supporting access to health checks, making reasonable adjustments and acting as an advocate or empowering the person to ask for appropriate checks is essential. It is important to consider and to encourage carers to mention changes to the person's normal patterns of behaviours and functioning.
All nurses have a vital role to play in supporting the dementia agenda, from prevention and health promotion messaging to remembering the most important principles of supporting someone living with dementia and their loved ones/carers. We must not forget that our aim is to increase the amount of time that people can be independent, healthy and active in later life.
The 'Dementia Nursing Vision & Strategy Document' is currently being refreshed and provides a  framework for all nurses, identifying the main issues, principles, and actions required to support the dementia agenda.
My call to action is for every nurse to take the following action:
Do your Dementia awareness training
Promote ' Healthy Heart Healthy Mind' messaging, to reduce potential of developing vascular dementia
Promote staying well and healthy lifestyle messages, link to the 'One You' campaign
Become a dementia friend and support changing attitudes
Support the uptake of the flu vaccinations and health checks to reduce complications and avoid hospital admissions
Know from whom and where to get further advice
Know where to direct people for timely diagnosis and intervention if concerns are raised
Involve the individual and carers in all treatment planning, make it personal
Consider the needs of carers and know where to direct them to get support
Think and check, delirium or dementia
Look out for more information on 'All Our Health' Dementia topic section coming soon!