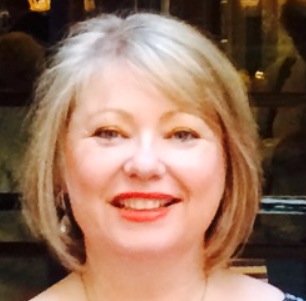 Domestic violence is a sensitive issue – people find it hard to discuss domestic violence and the impact it can have both for the individual and the family. Evidence tells us families may live with domestic abuse for a significant period before getting effective help. There are many reasons why families live with domestic abuse for a significant period of time, or return to their abuser after attempting to leave. It may not be apparent to the victim that a relationship is abusive. They may be afraid of the abuser, and fear the consequences for others if they disclose the abuse. The victim may not know where to turn for help.
By nature of their role, midwives, health visitors or school nurses are often one of the first to become aware of domestic violence and abuse such issues within the family. Identification of need and early intervention/work with families can significantly reduce risk of ongoing harm and is important not only for the wellbeing of the child but to the health and well-being of the children and families affected.
Health visitors and school nurses often have regularly contact with families and the opportunity to develop trusting and supportive relationships, which can facilitate early disclosure. Health visitors and school nurses can support improved integration and partnership working to prevent, or identify domestic violence and abuse early, and to support those affected
Domestic violence is any incident or pattern of incidents of controlling, coercive, threatening behaviour, violence or abuse between those aged 16 or over who are, or have been, intimate partners or family members regardless of gender or sexuality. We know the abuse can encompass, but is not limited to psychological, physical, sexual, financial, and emotional. High numbers of women and many men will experience domestic abuse in their lifetime. The impact of domestic abuse on the victim and on children even once they have achieved safety is severe and long-lasting.
Approximately 1 million women a year experience at least one incident of domestic violence, equating to nearly 20,000 women a week
On average a woman will experience 35 assaults before going to the police
130,000 children live in homes where there is high-risk domestic abuse
62% of children living with domestic abuse are directly harmed by the perpetrator of the abuse, in addition to the harm caused by witnessing the abuse of others
Domestic violence often starts or intensifies during and after pregnancy
7 million women in England and Wales have been sexually assaulted at some point since the age of 16
Around 2,000 women are raped a week. 34% of all rapes recorded are committed against children under 16 years of age
In 2008 the Forced Marriage Unit received over 1,600 calls on suspected incidences of forced marriage
Domestic violence and abuse in teen relationships is increasingly recognised as a serious issue.
Violence damages physical and emotional health and can have long lasting negative impacts across a wide range of health, social and economic outcomes. We also know that domestic violence and abuse have a major impact on the health, social, emotional and intellectual development of the child and young person and have a major impact on the family. Given the impact health professionals and local communities need to be more aware of how thet can support those affected by domestic violence.
The '16 Days of Action Against Domestic Violence' campaign takes place between 25 November to 10 December, this provides on opportunity to raise awareness of the issue. The campaign is aimed at businesses to encourage them to support employees who endure domestic violence, train those who witness it, and to protect staff as a whole, with the goal of securing safety and mitigating financial loss.
The 16 days are aptly named at the campaign commenced on 25 November - the International Day for the Elimination of Violence against Women and runs until 10 December, Human Rights Day. The 16 Days of Activism against Gender-Based Violence Campaign is a time to galvanize action to end violence against women and girls around the world. The international campaign originated from the first Women's Global Leadership Institute coordinated by the Center for Women's Global Leadership in 1991. The year 2015 marks the 20-year anniversary of the Beijing Declaration.
Not all health professionals will feel confident in tackling domestic violence often find it a difficult subject to raise, discuss and advise. The Understanding domestic violence and abuse e-learning course from Action Against Violence and Abuse  and the Guidance for healthcare professionals on domestic violence from Department of Health provide opportunities for practitioners to extend their knowledge so they are ready to respond and support families affected by violence or abuse.  The Department of Health and other key stakeholders including PHE are actively engaged in raising awareness and prompting action during the 16 days campaign #16days #readytorespond  - Are you ready to join and join the campaign?
The following case study illustrates the vital role school nurses can play in supporting families affected by domestic violence
Domestic violence is a significant issue and it is important for School Nurses to reflect and consider how we can begin to tackle this by working closely with families, partners and commissioners. The following case study illustrates the crucial role school nurses can play
These are some of the most vulnerable children, young people and families on a school nurse's caseload. They can have multiple house moves to escape violence, so may become disengaged from education or have missed important health interventions such as immunisations or health appointments. Reviewing health status and offering parents and young people support to access health reviews and appointments that they may have missed is key. This can be vitally important when children and young people with complex or additional health needs enter a refuge or crisis centre. Many may have fragmented health care resulting in poorly managed health conditions. The School Nurse can play a key role by helping a family navigate health systems and to arrange and expedite appointments ensuring that a child and family receive the support and treatment that they need.
When children and young people are resident in a refuge they are away from their support networks, education and peer group. Having the opportunity to talk to someone who they can trust confidentially is important. School nurses are well placed to be able to offer a confidential drop in service and ongoing support.
A School Nurse refuge project in Hampshire offers specific support for school-age children and their families from a Specialist Community Public Health Nurse. The purpose of the project is to improve health outcomes for this vulnerable group of children and young people by improving access to universal and targeted health services. An important part of the project has been listening to children, young people and families to find what support they have found most helpful and where services can be further improved.
The following things were found to be helpful:
Each refuge has a named School Nurse link and a health information pack for families and refuge staff
School Nurses work with Health Visiting colleagues to coordinate 0-19 liaison meetings with refuge staff to ensure families have timely access to the school nursing service and the Healthy Child Programme
Delivery of health promotion sessions within the crisis centre focusing on topics that young people or families have asked for
Delivering fun health activities at groups for children and young people or attending victim support groups and being available for confidential ad hoc appointments
Specialist Community Public Health School Nurses are well positioned to support the needs of children and families who have experienced domestic violence. To be able to better understand the impact and how they can best support they need appropriate training and robust safeguarding supervision to build upon their skills and expertise. However by using their leadership skills and close links with communities they can work as system leaders to improve outcomes for this vulnerable group of children and young people.
Blog by Wendy Nicholson, Lead Nurse for Children, Young People and Families, Public Health England
Case study provided by Jane Levers [Specialist Community Public Health Nurse (School Nursing), Registered Sick Children's Nurse, Registered General Nurse] School Nurse Advisor, Public Health England, Professional Lead for School Nursing for Southern Health NHS Foundation Trust