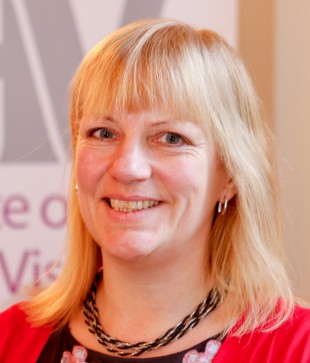 Thank you to everyone who has spent time following and contributing to our week of action, #BestStart0to19, on getting it right for all our children. I hope there has been something for everyone and you have reinforced your understanding, extended your knowledge, made some new connections, shared your own experiences or just smiled when listening to the brilliant school nurse song.
Yesterday, 1st October, the responsibility for commissioning public health services for 0-5 year olds moved to local authorities. This is the last part of the transfer of the public health grant to local authorities and thus an opportunity for commissioning decisions based on the needs of the communities they serve for children from 0-19. Local authorities have welcomed their new role and we have seen in some of the blogs published this week that there is wide spread optimism and enthusiasm for the opportunities that this brings.  It will enable sustainability of the national progress on our ambitions of improving access, experience and outcomes for children, young people, families and communities by ensuring that these are locally appropriate and embedded. Prevention through strong universal services, early intervention, and extra help and support where needed are crucial to giving every child the best start in life and impacting on health and economic wellbeing for the future.
We've come a long way to get to this point. It's the result of a huge amount of joint working with commissioners, health professionals, local authorities and a wide range of stakeholders. I would like to take this opportunity to thank everyone involved.
We have also reached the end of the health visitor programme. The Government commitment in 2010 to invest in health visiting has seen what is, proportionately speaking, one of the biggest workforce expansions in NHS history and brought about impressive service transformation that means more families have access to the support they need. Our HV456 model is widely known and supported and our ability to demonstrate impacts and outcomes is much improved [ Public Health Outcomes ]
Our #BestStart0to19 week of action has showcased an amazing array of service transformation has made across the country. You can find examples via this link to service transformation studies. There is also a range of resources available to support the 0-5 transfer and HCP 0-19 [link to HCP 0-5 and HCP 5-19].
Duncan Selbie PHE Chief Executive said
I am delighted that PHE has led the '#BestStart0to19week of action in support of getting it right for all our children and young people. This has showcased some of the excellent work already happening in the 0-19 age group, providing a forum for partners to learn more about each other, highlighting the opportunities local leadership can offer for improving children's health and wellbeing, and discussing some of the challenges. Getting it right for our children is the most precious and important factor affecting their health, wealth and wellbeing for the rest of life.
I would like to finish by thanking everyone who has contributed this week, particularly the parents and young people, those who have hosted visits and conferences and those who have written blogs. The list below is unapologetically long and credits everyone who has written a blog. Take a look and read any you've missed – re-read and tweet any you found especially useful!  This truly impressive list identifies passion of a really diverse range of individuals, organisations and issues that have a key role in shaping and delivering services to ensure we get it right for all our children and young people and families:
Giving Every Child the Best Start in Life – Alison Burton, PHE
Smoking in Pregnancy – Jo Locker, PHE
Being a Maternal Mental Health Champion – Helen Efstathiades, South Warwickshire NHS Foundation Trust
Breast is Best – Nicole Stephens, PHE
What to Expect, When – Sue Robb, 4Children
Health Visitors Supporting Couple Relationships – Theresa Bishop, Professional Lead for Health Visiting for Warwickshire
Healthy Beginnings: Thought Piece – Cllr Izzie Seccombe, Chair of Community Wellbeing Board Cllr Roy Perry, Chairman, Children and Young People Board
The importance of the 2 – 2.5 year review - Theresa Bishop, Professional Lead for Health Visiting for Warwickshire & Wendy Nicholson, PHE
Early Years Entitlement - Julian Ward, Department for Education
Hearing from Parents, Alison Morton, Southern Health NHS Foundation Trust
Preventing Tooth Decay – Katie Haddock, PHE
Oral Health and the role of School Nurses - Jane Levers, Southern Health NHS Foundation Trust
Building virtual communities: Twitter and the transfer of commissioning of the health visiting service - Andrea Johns, East Cheshire NHS Trust
Bring it All Back Home - Andrew Furber, Association for Directors of Public Health
The importance of being ready for school – Justine Rooke, Harrogate and District NHS Foundation Trust
Health Visiting and Integrated working: improving outcomes for victims of domestic abuse in Kent – Alison Morton, Southern Health NHS Foundation Trust
The role of data in setting your strategy for 0-5 year olds' public health - Helen Duncan, PHE
Children's health and wellbeing: It's a team effort - Linda Hindle, PHE
Child accident prevention – focus on the under-fives – Kevin Lowe, CAPT
What the transfer of 0-5 commissioning to Local Authorities means for CCGs - Alex Morton
The Health Visitor perspective on commissioning – Nicky Brown, PHE
Best Start – International Perspective – Dr Ann Hoskins, PHE
Develop services which recognise problems early, develop trusting and meaningful relationships with families, and deliver joined up services which meet their need - Debbie Barnes, Lincolnshire County Council
The Future's Rosie - Karen and Tom Bachofner, parents
Transition into School: Small Steps for Little Ones with SEN - Hayley Goleniowska, mother
First steps to children managing their own care – Wendy Nicholson, PHE
Fit For the Future: Healthy Weight Training for School Nurses - Elaine Davies & Sharon White SAPHNA
Vitamin D supplement - Alison Tedstone, PHE
Immunisations to protect the health of young people aged 0 to 19 years - David Green, Angela Edwards and Joanne Bosanquet, PHE
St Helens school peer mentors supporting emotional health and wellbeing – Liz Gaulton, St Helens Council
Getting young people with learning disability into Sport - Pauline Watts, PHE
Children's Emotional and Additional Health Needs - Development of new e-learning resource - Jill Beswick, Greater Manchester
Developing a strong understanding of local needs - Jo Farrar, Bath and North East Somerset Council
Seizing the Opportunity - Shirley Cramer, Royal Society of Public Health
New resource reveals latest trends in young people's health and lifestyle - Dr Ann Hagell, Association for Young People's Health
Children and young people: upfront and centre - Wendy Nicholson, PHE
Bringing the generations together - Jill Fraser, Kissing it Better
Young People Taking Control - Cecilia Adekoya reflects on her time at the School Nurse International Conference – North West Regional Youth Unit
Young People Taking Control - Leon Hollinrake reflects on his time at the School Nurse International Conference - North West Regional Youth Unit
Child obesity: a major public health issue - Eustace De Sousa, PHE
Engaging with Young People in Rural Communities - Trudi Grant, Somerset County Council
Central Manchester Foundation Trust Infant Feeding Team - Andrea Johns, East Cheshire NHS Trust
0-5 transition: an opportunity to transform life chances - Cllr Linda Thomas, Bolton Borough Council
Atlas on Healthcare Variations – Julia Verne, PHE
Adolescent Mental Health: Resilience – Michael O'Kane, PHE
Why celebrate our health visitors and school nurses? - Hesham Mansour, Student
Viv Bennett, Chief Nurse, Public Health England