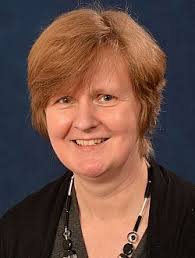 Vitamin D is vital for skeletal growth, bone health and for keeping teeth healthy. In children, a severe deficiency can lead to bone deformities like rickets. Worryingly, national surveys suggest that between 14% and 22% of children aged 4-18 years in the UK may have low vitamin D status.
Dietary sources of vitamin D are limited. Only a few foods contain vitamin D and instead the main source of vitamin D is from the action of summer sunlight on our skin. But advising sun exposure to ensure adequate vitamin D status must be balanced with the dangers associated with too much sun.
The government has long advised that all pregnant and breastfeeding women, infants and young children, and other at-risk groups, should take a daily vitamin D supplement to prevent deficiency.  For infants and children aged 7 months to 3 years, 7 micrograms vitamin D per day is recommended (unless they are having more than 500 ml of infant formula a day) while for pregnant and breastfeeding women, adults aged 65 years or over, and people who are not exposed to much sun, 10 micrograms of vitamin D per day is recommended.
To help meet these recommendations, women and children from low income families who are eligible for the Government's Healthy Start scheme can receive free vitamin supplements which include vitamin D.
Despite this, we know that these recommendations are not being universally implemented and uptake of Healthy Start vitamins is extremely low. To help tackle this problem, NICE recently published public health guidance on improving the implementation of current government advice on preventing vitamin D deficiency.
So what is PHE doing?
There are on-going efforts to raise the population's awareness of the importance of vitamin D for good health. Advice for both health professionals and consumers is available on NHS Choices, in Start4Life leaflets and via the NHS Information Service for Parents;
Restating and publicising recommendations that all at risk groups should take a daily supplement;
Encouraging everyone who is eligible for Healthy Start vitamins to take advantage of the scheme;
Informing people where they can get vitamin D supplements free or as cheaply as possible;
The Scientific Advisory Committee on Nutrition (SACN) is reviewing the dietary reference values for vitamin D to check that the levels set in 1991 are still appropriate in the context of current lifestyle advice to stay out of the sun and wear sunscreen.
Alison Tedstone, National Director of Diet and Obesity, Public Health England