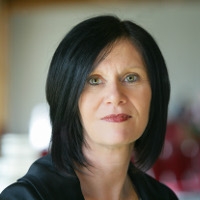 All of our children deserve the best start in life. A child's first months are a vital time for their development and we know their experience then will have an impact for the rest of their lives. There is now considerable evidence demonstrating that the care received during pregnancy and the early years is vital for the future health, wellbeing, development and life chances of children.  Support both ante, and post-natally is vital in ensuring parents are able to maximise their role in promoting good physical and mental health for their children and in identifying those that need additional support to do this.  And that this should be delivered in a holistic, preventative and seamless way if children are to maximise their future potential.
This is why the transfer of the commissioning of public health nursing for 0 – 5 year olds to Local Authorities is such a welcome development.  It gives us the opportunity to not only integrate our commissioning of other public health services, for example school nursing but also with services commissioned by CCGs, NHS England and others to deliver preventative, early intervention and targeted support that responds to local needs.  And there is also the opportunity to join up delivery with wider children's services aimed at providing early help and targeted interventions for those with more complex needs. Director of Children Services  are ideally placed to lead this work in partnership with the Director of Public Health  to enable all services to appropriately identify and target  our most vulnerable families  to help to narrow the gap so children and young people achieve in line with their peers
All this must result in better outcomes for children and young people if we are to stop some of the intergenerational effects of poor educational achievement, less access to work, poor health that make it more likely that the cycle of harm is perpetuated across following generations. In Lincolnshire, like most large counties, we have different levels of deprivation, some geographical challenges regarding access to services and a mix of rural and urban communities and we know all these things can affect outcomes.  Our challenge is now to ensure that we commission and provide a range of services which are flexible and responsive enough to meet need within an ever more difficult financial situation. 
We need to take this opportunity to develop services which recognise problems early, develop trusting and meaningful relationships with families, and deliver joined up services which meet their needs.  If we can achieve this we will be able to not only meet the variety of individual need experienced in Lincolnshire but also make a real difference to population outcomes, in this and future generations.
Debbie Barnes, Director of Children's Services, Lincolnshire County Council