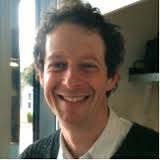 It's a typical Monday morning at Sheringham Nursery School and Children's Centre. In the reception space, the flow of parents and young children surges and then trickles. First there are the 90 children coming to our nursery school, some stepping up their pace and looking excitedly for friends, others hanging back or clinging that extra bit more tightly to their mum or dad for a few last moments. The nursery team are making porridge with the children this morning. Soon, the Forest School team will be getting ready to spend a couple of hours with a group of children in the wild corner of the local park we've made our own. Just once in a while a parent needs a reminder that we are a no-mobile zone - we're all here to listen and talk to the children. These are just some of the ways the nursery school has worked closely with health colleagues to boost children's health and development in early communication, nutrition, fitness and stamina.
Across the other side of the building, the Parent and Toddler group is filling up. Run by our outreach team, we now have a Health Visitor present once a week. She is there to talk to parents informally as their children play, and already she is fielding questions about nutrition and immunisations. Parents are encouraged to bring their Red Book to Children's Centre sessions, and this is helps us to check whether a development check is coming up, or has been missed and needs rebooking, and whether children are up to date with their immunisations.
In this corner of Newham, east London, children face multiples disadvantages. There is a very high rate of child poverty. Health outcomes, for both adults and children, are much poorer than typical for London. Housing is extraordinarily overcrowded, with two or three families living in small terraced houses.
Yet there is a different story to tell, too. Newham has made huge investments in integrated early years services over the years, and its education system is achieving tremendously well: children who attend the Children's Centre will go on to do better than the average English child by the end of their primary schooling. GCSE results in Little Ilford Secondary School, five minutes up the road, are well above the national average.
Of course, we want to do better, and the rise in Health Visitor numbers is key to achieving our ambitions. We are seeing attendance in nursery and the local reception classes rise, as parents take on messages about managing minor illnesses. Obesity rates by the end of Reception are falling steadily. So many parents now access the Child Health Clinic in the Children's Centre that it is staffed by three Health Visitors and reaches thirty families per session. Fortnightly multi-professional practice meetings for Health and Children's Centre staff are enabling swifter information sharing. We can offer extra help now without getting bogged down in long referral trails.
Ultimately, we will need to work more systemically to tackle child poverty and to improve housing, if we want to make a real difference to health inequality in East London. Meantime, the commitment of local health, Children's Centre and education professionals to partnership working and community engagement is making a real difference to the life chances of young children in Newham.
Dr Julian Grenier is the headteacher of Sheringham Nursery School and Children's Centre and is a National Leader of Education. www.sheringham-nur.org.uk