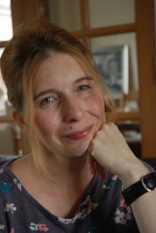 Baby Steps is an NSPCC ante-natal programme run by health visitors to help vulnerable parents cope with the pressures of having a baby. A midwife in South Warwickshire identified three pregnant women early in pregnancy with specific vulnerabilities. When the midwife and health visitor met, the health visitor recommended the Baby Steps programme. It was agreed that the midwife would discuss Baby Steps and refer the mums to the nearest group, and the midwife and health visitor also decided to offer suitable home visiting support.
All the women had a range of vulnerabilities, from mental health problems, low mood, anxiety, drug and alcohol issues or social isolation. All three were keen to attend the six antenatal and three postnatal sessions offered as part of Baby Steps. The women's partners were also invited along.
Baby steps meant different things to each of the women and their partners, but all of them said they felt more confident as parents and praised the nurturing environment of the group saying "they didn't want it to end". The local health visitor and midwife also provided regular support. Regular communication between all was the key to making this matter for the families.
During the home visits it was clear that the families had really positive relationships with the health visitor. Thanks to the regular home visits, the health visitor also had the opportunity to develop a strong relationship with these families during the antenatal period.
This kind of therapeutic approach proved incredibly effective at identifying and dealing with problems. The postnatal period started to seem less stressful and the families said that because of their health visitor, they felt "cared for, well supported and more confident".
Identifying vulnerable women who need extra support and referring them to the right evidence-based programmes, like Baby Steps, is crucial. Health visitor contact and support in the antenatal period can be life-changing, and can help prevent problems in the postnatal period. And health visitors don't go it alone – through a team approach, every family can get a bespoke service which meets their need and gives them access to the right services.
Helen Efstathiades Experienced Health Visitor and practice teacher. Fellow of the Institute of Health Visiting and Baby Steps Facilitator