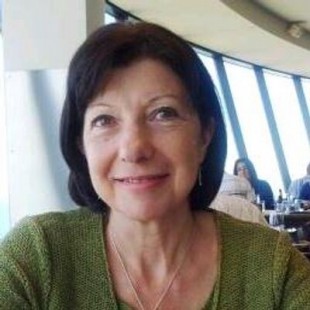 I am sitting on a train heading back to London from Christchurch in Dorset. The great thing about trains is that they allow time for reflection. As I gaze out of the window and think about what I have seen and heard today I have decided to share my reflections with you in this blog.
The Christchurch area includes pockets of great affluence but also areas of marked deprivation. This presents particular challenges for the Early Intervention Services (EIS), especially as there is a predominantly retired population and the resulting demands on health and social care services. The EIS in Christchurch make sure that the needs of children and young people in the area are met, despite these pressures.
I saw a lot of excellent services today, delivered by very dedicated staff, and also a lot of truly innovative practice. I would like to share with you two examples of innovative practice that particularly appealed to me.
The Twynham Learning Federation Partnership with GPs
This is a health, wellbeing and attendance partnership that is aimed at encouraging improved school attendance in children and young people who are at risk of not achieving their educational potential because of attendance. Even 90% school attendance can have significant impact on a child's learning that can equate to having lost a year of education during their school life.
The health, wellbeing and attendance partnership is only used for those pupils whose attendance is causing concern and all other attempts between the school and parents to improve attendance has failed. Quite often, the reason for non-attendance is described as a variety of non-specific minor ailments.
To address this issue a partnership has been formed between eight GP practices and six schools in the area. A contract is agreed between the parents, the GP practice and the school. In this contract the parents agree to contact the GP surgery on the morning that their child is unable to attend school because of a health problem. The surgery will phone the parent back and will agree whether the child is too unwell to go to school, or will offer an appointment to see the GP before lunchtime to see whether the child is fit, or not, to attend afternoon classes.
The health, wellbeing and attendance partnership has not been going for long but it is already demonstrating improved school attendance. For some parents, just knowing that they will have to take their child to the doctor is enough to ensure that their child attends school! This is a simple idea that requires minimal resources to implement and is already demonstrating improved outcomes for children.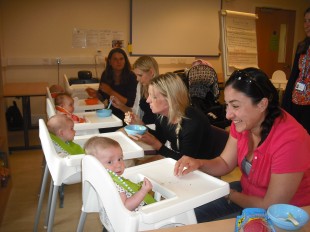 Young Parents-To-Be Course
This course has been designed for young mums and dads up to 21 years of age. The youngest that has participated so far has been 13 years of age. Having a new baby for the first time is a daunting prospect for anyone but when you are young, and possibly alone, it is even more frightening and isolating.
This course was specifically designed to equip young parents with the parenting skills that they need and also to provide them with a qualification to help them to either undertake further education or get employment. Completion of the course, consisting of four units over 15 weeks, results in a Level 1 Qualifications and Credit Framework (QCF) Accredited Award. Each weekly session runs for three hours and a free lunch is provided.
For some of these young people this is the only qualification they have ever gained, giving them enormous pride in their achievements. In turn this builds their self-confidence and self-esteem and provides them with aspirations for their future. It also enables them to build up a social network with people of their own age who are going through the same experiences.
This programme has now been running for two years. Information on the number of young parents who have accessed the course has been taken from the initial evaluation/case study for delivery.  Numbers to date are 26 young parents started the course and 18 have completed all units and received the qualification. The course is being reviewed and developed further. The aim is to develop confident and happy parents who are able to care for their babies and nurture them.
So to complete my reflections on the day, I can honestly say that I never cease to be amazed by the imaginative way in which talented and dedicated staff find new ways to engage with the most vulnerable people in society, to help them achieve healthy and fulfilled lives. I would like to thank the Christchurch Family Support Team for sharing their achievements with me.
For more information see: https://www.dorsetforyou.com/405698
Jean Christensen is the Professional Officer for Nursing & Midwifery and Care at the Department of Health