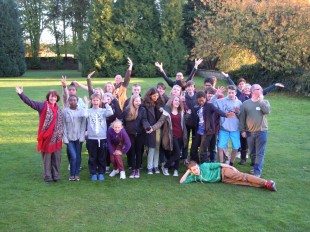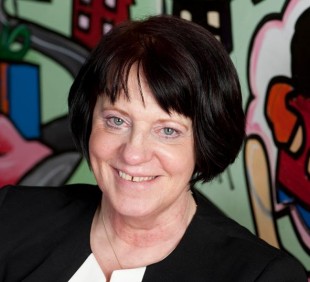 Amplify is the youth advisory group for the Children's Commissioner for England, aged between 11 and 18 years old. We advise her team at the Office of the Children's Commissioner (OCC) on everything they do from reports and research, to coming up with ideas on what to focus on in the new business year. We come from all over England, and from all kinds of backgrounds with different stories to share! We make sure the OCC listens to the voices of all children.
In 2013 we were asked what we wanted to focus on to lead a project the OCC would fund and support. We decided to ask children and young people what are the basic things, opportunities and hopes that all children and young people need to live happy and successful lives. We designed an interactive online survey, which more than 1,000 under-18s answered! We then worked with the OCC as young researchers analysing what young people had said and working towards a report we could publish.
Our report, "What We Say We Need," came to some strong conclusions, giving straightforward advice from our age group to adults who make decisions concerning our lives. Well over 90% of our generation said the most important thing in their lives was consistent support from the adults closest to them: family, and extended family, working with the children and young people to make the best of their lives.
Over 90% also said access to good schools close to home that could support them in their exams and wider lives and in planning their futures was important – another strong message. Access to good local health services was also very important to children and young people to make sure they stay well.
Underpinning this, nearly all of the respondents selected money as something that is needed to help children and young people achieve their hopes and dreams. If your family can't afford to get you where you need to go, or can't pay for the things you need to live a good life inside and outside of school, this can make it hard for you to achieve what you want to achieve. And none of this is children's fault!
We published our report and a short YouTube film https://www.youtube.com/watch?v=Bobu0XksfP8 with one "big ask": if we tell you what we need, given we are under 18 and not in charge so we can't make it happen, it means that making it happen is down to you. You must listen to what we say and act with us if you are serious that all children and young people matter.
That's our challenge: are you up for it? Because this year, following straight on from this report, we are asking everyone in the system what help you offer us when we have a mental health problem, where you offer the help and whether this matches up with what we want and need to make sure it is right for all children and young people. Get ready!
Written by Amplify with Maggie Atkinson, the Children's Commissioner for England