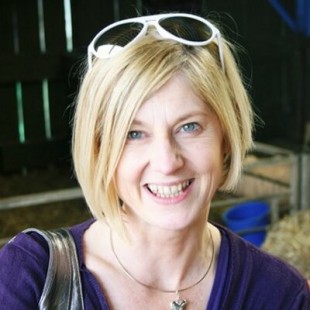 I recently had the pleasure of visiting allied health professional staff at Homerton hospital in London; I spoke to them about their role as health promoting practitioners; specifically with children and young people.
I was bombarded with examples of how allied health professionals are working at many levels to improve the health and well-being of local people. The input of allied health professionals is evident at the population level where senior staff are working closely with local authority and CCG colleagues to design and implement strategies to prevent obesity. 'Get Hackney Healthy' is a multi- agency group with input from AHPs focused on improving the health of children and young people. As part of this initiaitve the dietetic service is working with London Borough of Hackney Learning Trust to train and support nurseries and child minders to implement The Eat Better, Start Better programme. In the last 6 months 39 settings have improved their food offer to children.
Dietetics and physiotherapists at Homerton and in the community are key members and leaders of the multidisciplinary services treating childhood and adult obesity in individuals and families. Staff were rightly proud of their obesity pathways across the life course from pregnancy to adulthood.
Many of the Homerton allied health professionals work in children centres alongside health visitors supporting families with good nutrition, physical activity, speech development and play. Allied health professionals also have a role supporting children with specific needs to achieve their full potential.
Children with learning, emotional, psychological or physical difficulties, may struggle to learn, socialise and play, resulting in them not coping with basic activities such as getting dressed or brushing their teeth. Equally at school, children may have difficulty concentrating in class or lack the confidence to take part in playground games such as playing catch. This will affect their ability to learn, participate in school activities and make friends, which can be difficult, because 'fitting in' is so important to a child's self-esteem and happiness. Allied Health Professionals work together at Hackney Ark to support children with disabilities using an integrated MDT approach,. Adventure circus is an example of how physiotherapists support children with motor delay to meet their childhood development milestones such as rolling, sitting and standing and ensure that children and families are empowered to continue their input within their relaxing home environment
It was heartening to see the positivity and enthusiasm amongst all the allied health professionals I spoke to. This appeared to be supported by strong leadership with all staff been given the opportunities to innovate and demonstrate their own leadership at every level. There was recognition however of the need for systematic approaches to ensure public health becomes part of the culture of the way allied health professionals work rather than an add-on task. The team at Homerton were addressing this by developing integrated public health within their pathways and protocols.
I was delighted to hear about Healthy Homerton a staff health and well-being initiative led by Anna Young a dynamic physiotherapist; her enthusiasm has transformed a physiotherapy specific project into a trust wide initiative so watch out for Healthy Homerton achieving accreditation for the workplace health charter sometime soon.
Linda Hindle is the Allied Health Professions Lead Adviser at Public Health England