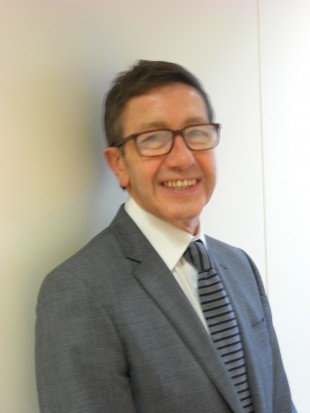 I've been attending lots of events this week in the build up to World Mental Health Day. Services across the country are taking the opportunity to raise general awareness about mental health and demonstrate how they are improving mental health care.  This year the theme is 'Living with schizophrenia' which is a condition affecting around 26 million people worldwide.
 For anyone with a mental health condition, living well is a key consideration. According to recent evidence, around 60% of excess mortality of people with mental illness is avoidable and people die on average 15 to 20 years sooner than the general population. For those with schizophrenia, the picture isn't much better - mortality rates among people diagnosed with schizophrenia are at least twice as high as those in the general population. In fact, people with schizophrenia living in the community are at much higher risk of suicide (12 times that of the general population) and accidents leading to death. We know they are more likely to be overweight, less active, smoke heavily, and consume more drugs and alcohol. They are also less likely to seek medical treatment, take part in in cancer screening, flu and Hepatitis B vaccinations.
Nurses have a crucial role to play in encouraging people with mental health problems to take care of their physical health – whether it's spotting physical illness early on, ensuring they access existing health and dental checks, or promoting screening and immunisation.
Nearly a decade ago, the Chief Nursing Officer's report on mental health nursing  showed that more had to be done to increase knowledge among nursing staff of the physical health implications in people with a mental health condition. In the last 10 years, a lot has changed. A recent survey of mental health trusts shows that this focus has gained momentum. We have found lots of innovative examples; many of these led by nurses, which we will be sharing more widely in 2015and I'm always keen to hear more, so please get in touch with me at ben.thomas@dh.gsi.gov.uk.
This week, the Government reinforced its vision for mental health services in England with a five year plan: Achieving Better Access to Mental Health Services by 2020. This highlights the need to improve physical health and increase life expectancy for people with a severe mental illness. To achieve this, care for people with mental health problems must be on an equal footing with care for physical problems. Building on the Commissioning for Quality and Innovation (CQUIN) framework introduced this year, all mental health in-patients should have a thorough assessment of their physical health needs (including obesity) on admission. Over time this will be extended beyond inpatient care to community patients and primary care.
While 2020 seems a long way off, it's clear from our survey that many nurses are already leading the way. World Mental health Day is a chance for us to celebrate and spread the word, but it doesn't stop there. We need to maintain momentum and sustain our focus to improve both the mental and physical well-being of all people with mental illness.
Ben Thomas is the Professional Officer for Mental Health, Learning Disabilities and Dementia Care at the Department of Health