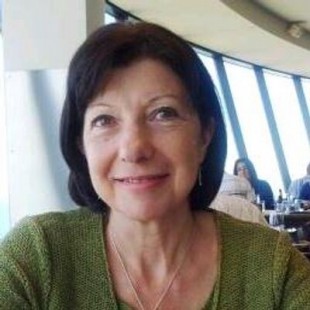 As an experienced nurse it makes me immensely sad when I hear horrific news reports of poor practice that has caused harm to patients. There are good and bad in all professions but I have never met a nurse who goes to work with the intention of delivering poor care. One thing we know from the reviews into Mid-Staffs and Winterbourne View is that poor practice is about more than one profession, it is a system failure that stems from poor management and leadership. In this blog I want to highlight the excellent care that results from good management and good leadership. It is time to be proud of what we do well!
As only 40% of nurses registered with the Nursing and Midwifery Council work in the NHS, I wanted to take a look at care that is provided in the independent healthcare sector and so I spent a morning with the Kidlington Branch of Allied Healthcare in Oxfordshire. Allied Healthcare is one of the largest independent health and social care providers in the UK, looking after 25,000 people a day and carrying out 58,000 visits daily. In addition to home care services they also provide nursing care to support patients with very complex needs to remain in their own home.
I had a very warm and welcoming reception from the staff and it was clear they were proud of the work that they did. I was particularly keen to find out about the Early Warning System (EWS) that was designed to be used by carers by helping them to identify changes in clients through systematically looking, listening and feeling. It takes very little time to do and so can be undertaken at each and every visit.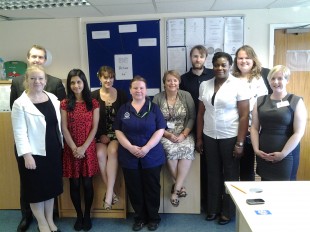 Even subtle changes can be detected in this way that may indicate there is a concern. If a change is noted the carer phones the branch to report this. Calls are received by an experienced person who follows an escalation plan and will advise whether to watch and wait or begin actions such as alerting the family, requesting a district nurse visit or contacting the person's GP practice.
When an alert is triggered on EWS the client is included in the Virtual Care Round, which also includes clients who are particularly frail or vulnerable. Their care is monitored closely by senior trained and experienced nurses to ensure their safety is maintained and their on-going needs are met with high quality care.
Of course systems are important but they are only as good as the staff that deliver them and so training is vitally important. During my visit I met with three trainee care workers. They were in the final day of their initial five-days induction. When I met them they were getting to grips with mastering a slide board under the experienced eye of their trainer. The enthusiasm of these trainees was evident – they were so excited by the prospect of 'getting out there' and putting their newly gained skills to good use. However, they won't be alone as they are allocated a buddy who is an experienced carer that they shadow, and they do not visit clients alone until both the trainee and the buddy are confident that they are competent to do so.
Recent media reports highlighted that in some organisations care workers had received so little training and support that they had to rely on the internet to guide them about how to undertake basic care tasks, such as changing a catheter bag. Little wonder that the drop-out rates are high in some organisations! Confident staff who feel supported will result in better quality care for clients.
It is time that we started to share excellence in care with each other and with those outside the profession, including the public. If you are proud of the service that you help to deliver then please tweet about it so that it can be shared with others.
Twitter: @JChristensenDH
To find out more about Allied Healthcare visit: http://www.alliedhealthcare.com/
Jean Christensen is the Professional Officer for Nursing &Midwifery and Care at the Department of Health