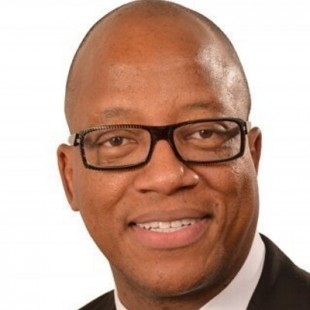 Nurses and midwives are the largest group of health professionals at work in the UK. Together with allied health professionals (AHPs), they number over 800,000. I think it's fair to say that public health simply isn't going to happen, at the scale and with the impact we need, if we don't make the most of this extraordinary resource.
In so many ways, of course, nurses, midwives and AHPs are already delivering high quality and effective public health services. They contribute to vital prevention and early intervention programmes such as the Healthy Child Programme. They play key roles in health improvement, in health protection, and in preventing premature mortality. Their community links mean that they are extraordinarily effective at connecting people to a wide range of resources, whether it's peer support groups, referrals to services, or community activities. Every week, these trusted health professionals have millions of contacts with people across the country: that's an extraordinary opportunity to make each one of those contacts count and support healthy behaviours, from smoking cessation to encouraging more physical activity.
In fact, it's hard to think of a public health priority that nurses, midwives and AHPs aren't involved in. A core public health strategy is to give every child a good start in life, which contributes to reducing health inequalities and lays the foundations for future health and wellbeing. Nurses, midwives and AHPs are the lynchpins of this strategy, ranging from support for mothers to breastfeed and supporting transition to parenthood, through to immunisations, as well as expertise and help to ensure that children are ready for school.
At all key stages in the life course, we rely on this community of health professionals to support people to live as well as they can. Their leadership in many areas of care spans a huge range. Here are just a few examples of the impact they have day-in, day-out: programmes to reduce falls among older adults, which promotes the resilience and independence of older adults and helps to reduce admissions into hospital; delivery of the NHS breast screening programme, during which radiographers have an opportunity to teach women how to recognise the early signs of breast cancer; early intervention to promote maternal mental health, recognising the impact antenatal and postnatal depression can have on mothers as well as on infants and the wider family.
The direct care that nurses, midwives and AHPs provide to millions of people is clearly an extremely powerful lever to improve population health. But we risk understating their impact if we don't acknowledge their wider role in helping to shape a health-promoting environment. This can take many forms: from dietitians encouraging retailers to avoid putting unhealthy foods near tills, to multi-agency work that can highlight issues such as housing or accident prevention.
So one of my ambitions is to make sure that this extraordinary contribution receives not only the recognition it deserves from the wider public health system, but that we challenge ourselves to see how much further we could go. I see these professions as part of the public health community and I want to make sure we are doing everything we can to maximise their impact on the public's health and wellbeing.
This is a two-way street. I would love to see more nurses, midwives and AHPs evaluate and share their work with others, by writing up and promoting their public health work. But I also believe that commissioners have a key role to play in recognising the value that nurses, midwives and AHPs bring to the public's health as do educators, in ensuring that public health is integrated in the curriculum. We've got to create a professional environment that makes it easier for nurses, midwives and AHPs to drive forward the prevention agenda, because prevention is a cornerstone of our shared ambition to improve the long-term health of the population.
The public health challenges that we face are daunting: we're not making fast enough progress with respect to many health risks – especially obesity; we've still got unacceptably large health gaps between the most and least deprived; the prevalence of many chronic diseases is set to rise. This is the time for a collective effort that maximises the impact that all our health practitioners can have on population health. At Public Health England, we'd like to know how we can support nurses, midwives and AHPs in the crucial public health work they already do and in their plans to build public health into their future roles.
Check out Kevin's video message:
Kevin Fenton is the National Director for Health and Well-Being at Public Health England