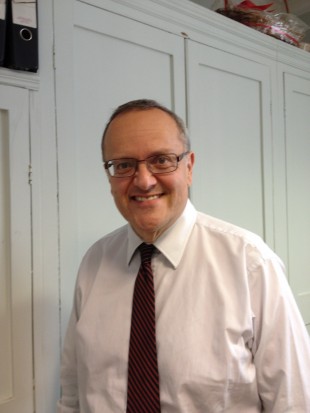 The NHS is going through difficult times, with financial pressures increasing and increasing ageing and complexity of populations. It is becoming clearer to all of us that the only solutions to the problems we all face are going to have to be radical and far reaching and must also involve the people we treat, the patients and their families.
Primary Care is changing. The realization that it is much bigger than general practice is now accepted as are the roles other parts of the out of hospital systems play, from community pharmacists to nurses to all other allied health and local government professionals. All have their part to play and all need to be valued and respected. We live in a complex world.
Access to health information and revolutionary medical discoveries are together generating grassroots demand for personalized healthcare. Personalization in the traditional sense means individuals are able to seek healthcare services and treatment tailored to meet their unique health goals and challenges. It is very clear that a consumer-driven health system is emerging, within which people select resources to personalize their experiences and life journey.
Personalization can also be considered through a population based lens, where health systems strive to achieve value for the populations they serve, focused on health, wellness and quality of life. It is very clear that we need to frame the individual and their requirements of us as carers within the population we serve. It is possible deliver personalized healthcare within a population health perspective.
A consumer driven health system is emerging, within which people select and engage online tools, technologies and resources to personalize their healthcare to achieve health and wellness that is tailored to the values and goals of each individual.
This is evidenced by the explosion of more than 97,000 mobile health and wellness applications worldwide, used primarily for self-management of personal goals and connectively to peer to peer communities for information sharing outside of the traditional provider-patient paradigm.
All of us within primary care are in a good place to put all this into practice and I suggest there are five steps we can all take to improve the experience of people and ensure they are even more engaged in their treatment pathways.
Step 1: Reframe the conversation on the person, not the disease. People judge their experience in healthcare by the way they are treated as a person, not by the way their disease is treated. Why practice medicine or nursing by body part when you can practice your craft treating people?
Step 2: Redefine success in terms of what matters to people. Define success in terms of the person's health and wellness goals, not solely the diagnosis or prescription of the disease.
Step 3: Try to put the person in charge of decisions about them. A personalized system supports individuals, families, or communities in making decisions about their own health, and designs care strategies by providing the full spectrum of options and how they intersect along the lifecycle.
Step 4: Shift care processes from "one size fits all" to "one size fits one". Current clinical protocols and processes need to be augmented and personalized to the person's lifestyle, values and personal health goals.
Step 5: Encourage people to also join the 21st century and get connected. In a personalized health system, digital technologies are used to better connect people to their healthcare team, enabling consumers to be active partners in managing their own health and wellness.
Doing this will enrich your experience as a carer, as well as making the people you treat and partner feel much more engaged and satisfied with the treatment they receive. Sounds like a no brainer to me …
Dr Charles Alessi is a practising GP in south west london and a Senior Advisor and lead for preventable dementia in Public Health England.