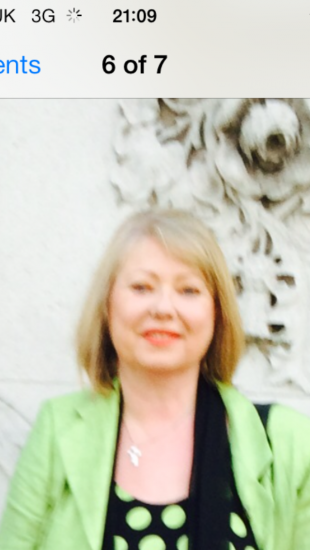 The health of our children and young people and their ability to get the best from their education is vital for individual life chances and our future society.  Young people face many challenges in their developing years and have been working with us to shape the school nursing services of the future to play their part in overcoming these.  Today we publish three new professional pathways aimed at school nurses schools teams and their partners. The pathways are the product of intensive, vibrant and dedicated work from the three task and finish groups – who gave up their time, shared their passion and pooled their extensive knowledge and expertise. The pathways cover three significant individual and public health issues in the developing years - emotional health and well-being, sexual health, and the health and well-being of young carers where good outcomes build foundations for health and well-being right through life.
Sexual health  The recent under 18 conception rates published this week (http://www.ons.gov.uk/ons/rel/vsob1/quart-conc-to-women-und-18/q4-2012/index.html) illustrate just what can be achieved by pooling expertise, listening to young people, meeting their needs locally – and most importantly sheer determination from professionals to make a difference.
Emotional health, young people told us (http://www.byc.org.uk/media/75447/byc_school_nurse_report_web.pdf) they wanted support before they got to crisis and this is the central concept of the emotional health and well-being pathway.
A focus on young carers - supporting the health and well-being needs of young carers has been a real focus of our work – with approximately 164,000 identified young carers (http://www.carers.org/key-facts-about-carers) we know there needs to be more support and school nurses are well placed to offer this and the pathway clearly articulates the contribution school nursing teams can make. We have been so pleased to work with young carers and humbled that so many took the time from their busy lives to share their experiences with us – it has been a humbling and enlightening.  We were delighted when Lauren took up the offer to spend time with us at the Department – read her guest blog, it will inspire you!
Commissioning
The way public health services are commissioned has changed, local authorities now commission a range of services for school aged children and young people including the school nursing service.  Today in response to requests from local services we are publishing new guidance to support local commissioning of school nursing services - Link to Guidance & Pathways.
The Department of Health has been working with partners including; Public Health England, Local Government Association, Society of Local Authority Chief Executives Association of Directors of Public Health and stakeholders drawn from commissioning in local authorities and providers to develop guidance to support local commissioning of school nursing services. We have used the voice and feedback from young people and schools to shape the guidance. The guidance offers a framework for local commissioners and providers and sets out the core school nurse offer and developed to meet local need to ensure effective, seamless delivery of public health for school-aged children and young people. It aims to
Ensure a consistent and equitable approach across England, this guidance can be used to benchmark and monitor provision;
Outline services and provide quality indicators related to the health and well-being of school aged children.
Provide clarity regarding the vital role of school nursing services and how the public health skills of the profession can be utilised most effectively.
We hope the new guidance and pathways will help to support you in local delivery and make a difference to the outcomes for school-aged children, finally, a huge thanks to those who supported the development particularly the children and young people whose life experiences keep us grounded and provided the motivation to ensure they were fit for purpose