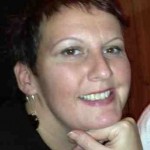 'My health visitor was my fourth emergency service', Rebecca, a mum, told a packed auditorium in the final session of our recent sharing and mobilising conference on 27th February in London.
As Head of Implementation of the national Health Visitor Programme, I had the privilege of delivering this session, which included Rebecca and three of our early implementer site leaders.  Their stories moved the entire audience. Why? Well, because they spoke from their heart and their stories were personal, honest and captivating.  Rebecca's story, in particular, was one of hope and appreciation.   She desperately wanted to do the best for her son, but being a first time parent, she needed support, guidance and someone to believe in her.  She needed to know that she was a good parent and that she was doing the right things to ensure her child was healthy and had the best possible start in life.  This short tale from an ordinary mum, sums up why I have been so proud to head up early implementation of the call to action.
Our early implementers cover a third of the county and we have seen marvellous results from them with minimal workforce growth.  For example, over 250 improvement projects have been delivered, 80% can evidence they are listening to the voice of families, all organisations are working with Children Centres and 96% with local authorities.  Half can evidence additional services they are delivering for vulnerable families, and 65% that they are listening to staff to transform services.  We have seen an increase in the number of children receiving their two to two and half year review, from 6379 in April 2011 to 12902 in January 2013 with one organisation achieving 99.6% coverage, which is outstanding.  To me, it is vital that the Health Visitor Programme is not just about meeting the target growth in the workforce but instead focuses, more importantly, on transforming services, enhancing skills and providing high quality personalised support in order to, ultimately, improve health outcomes for children, families and their communities.
Over the last few years, I have headed up delivery of a number of national 'this can't be done' programmes and I have been lucky to work with people who have achieved unprecedented change.  The reason we have been so successful, I believe, is that we listen, adapt and take action.  My teams and I support people to mobilise through harnessing and tapping into their deeply held values and passions.
Unfortunately, I personally know what it is like to not be listened to, ignored and talked at.  I have had first hand experience of being scared, not knowing what the future will be for me or my family, and feeling like nobody was listening.  I am sure, in part, you have too; this to me is unacceptable in 2013 healthcare.
Listening to parents' and patients' stories needs to shape how we deliver services now and in the future.  We need to ask open questions more often and stop thinking WE, the leaders, always know best or have all the answers.  I genuinely believe that people often know and can find the answers themselves - they just need support, space and time.  The secret is therefore in connecting with others and allowing all voices to be heard.  All NHS professionals can really listen to parents, patients, users, carers, children and staff through skilfully and genuinely asking the 'right' questions.
The implications for leadership development are clear.  We have recently seen with the Francis report that listening to voices of families and staff needs to be more than a tick-box exercise.  We need to ensure feedback is analysed and followed through with action to make real change happen from the boardroom to the child.  Listening to others is the one of the most important leadership skills we all need to improve, and is our gift to give.
Passion for improving children's health is critical in ensuring the call to action is fully implemented across the country by 2015, and our early implementers have passion in bucket-loads.  Designing our service around our customer's voices is key. We will know we have achieved the call to action when we hear more stories from our leaders with passion, enthusiasm and honesty and from mums just like Rebecca…describing their health visitor as their lifeline, their guide and their trusted advisor.
I would like to end by saying I believe that all our health professionals are 'our fourth emergency service' and building future healthy generations starts in the womb.  Health visitors are the champions of this generation and our future generations' public health.
Sally Batley
Head of Implementation