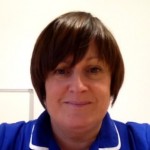 Last year I read a couple of great books that really made me think and focussed my mind on new ways of looking at the world.  One of those books was 'Intelligent Kindness' by John Ballant and Penelope Campling.
It was also a very timely book to read in the context of a new nursing Vision – Compassion in Practice – and the imminent publication of the Francis report where the ongoing debate seems to centre on our ability to provide compassionate care in healthy cultures.
During the consultation on the 6Cs, which form a core part of Compassion in Practice, in the social media space there was much debate about the use of the word 'compassion' and its meaning.  Some people seemed to think that it was such a central part of nursing that it didn't need to be made explicit. I disagree.  It has to be said for the very same reason – how could you have had a value driven strategy for nursing and excluded it?
But it is more difficult to explain why compassion is so very important.  When I talk about my direct nursing care role and refer to compassion it generates in me a really strong visceral feeling of importance.
Ballant and Campling link the experience of 'kindness' to patient experience.  It is the experience of the person receiving care that matters and not whether the care giver feels they have been compassionate or kind; so patient experience is central to this debate.  Measuring it through listening to patients' and carers' experiences will need to be a central part of how we assess how well we are doing.
Attentiveness is also seen as key.  Ballant and Campling use the phrase 'attentive kindness in everyday practice' (p. 37) they link this behaviour to improved therapeutic relationships with patients, which I would argue is a key component of nursing care.  Attentiveness and kindness form part of a virtuous circle and, through the development of an improved therapeutic relationship with patients, lead to improved outcomes.
I find this concept of compassion leading to better outcomes as persuasive and interesting.  Compassion isn't just being 'nice' to people.  It is much more important and integral to the nature of nursing and care.  For me it is more than transactional tasks. It is an emotional connection to the people I care for and their families and loved ones.  It needs to be paid attention to. It's not OK just to say 'I'm always compassionate' – how do you know and are you being attentive to this part of your work?
I would recommend 'Intelligent Kindness' to you.  It's a brilliant read that may make you think differently about the work we do and how we provide care and services.
Reference: Ballant J., Campling P., (2011) 'Intelligent Kindness reforming the culture of healthcare' Royal College of Psychiatrists Glasgow