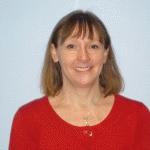 In her guest blog Pauline Watts, Professional Officer for Health Visiting, sets out some of the recent improvements to training.
Welcome to my guest blog where I intend to provide regular updates on the Health Visiting Programme, particularly around Professional Mobilisation.
We have been working hard with many external partners to drive forward the improvements for Health Visitors so an update on the work we have been doing with Higher Education Institutions (HEIs) is the focus of this blog.
Working with HEIs, we aim to ensure that Health Visitor training changes, adapting to meet the needs of the future workforce, and to reflect the requirements of the new service model.
In 2011 we conducted a poll of all HEIs who run Specialist Community Public Health Nursing (SCPHN) Health Visitor programmes, assessing them against the 32 topic areas identified within the report  Educating health visitors for a transformed service as key to the education of Health Visitors.
Each topic was scored from 1 – 4:
Topic not covered in the programme.
Subject mentioned, as part of another topic, or students directed to explore further.
Topic covered as a discrete subject e.g. a session is devoted to this topic.
Topic covered extensively e.g. in depth in several sessions.
The results were encouraging. All 32 topics identified were covered either extensively or as a discrete subject by the majority of HEIs (75%) who responded, scoring either 3 or 4.
Some HEIs aimed to make further improvements as courses were revalidated so we repeated the poll in September 2012.  In the second survey across all HEIs, each of the 32 topics were covered either extensively or as a discrete subject by the majority of HEIs (90%) who responded, scoring either 3 or 4.
In some HEIs, greater coverage is still needed for topics such as solution focussed, strengths based approaches and techniques to support behavioural change. This should prompt programme leaders to review their coverage of these issues.
It is encouraging that that the number of topics covered extensively, that is those achieving a score of 4, increased in the second survey. With new HV service specifications being implemented, and HEIs reviewing their programmes with key stakeholders.  Further curriculum development will help to match the expectations raised in the HV offer. I am confident that this improvement will continue.
I hope you find this blog informative and you are able to share this information with colleagues to spread the good work that is going on in the service.
Keep up the good work
Pauline
Follow me on Twitter @PaulinWatts