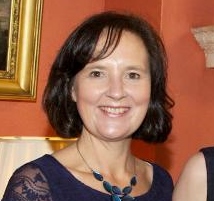 This week is Child Safety Week (4th - 10th June) - a chance to bring together individuals and organisations around the UK to promote important safety messages to families. This blog showcases some good examples of local initiatives and introduces updated evidence-based resources, serving as a powerful call to action enabling you to make a commitment to help reduce unintentional injuries to children.
Accidents are a leading cause of death, serious injury and acquired disability for children and young people in the UK. Many of these accidents can be prevented.  Child Safety Week, run by the Child Accident Prevention Trust (CAPT), aims to help families understand the risks as well as consequences of accidents, but most importantly, the simple ways that accidents can be prevented.
Each year unintentional injuries result in an average of 55 deaths in children under the age of five, 370,000 accident and emergency attendances (A&E) and 40,000 children admitted to hospital as an emergency. Children from the poorest backgrounds are more likely to experience unintentional injuries which represent a major health inequality.
The key theme of this week's campaign is "Together we've got this" which recognises the contribution that we can all make to injury prevention in partnership with parents. By their nature accidents are unplanned and often happen when they are least expected.
During the week thousands of families across the country will be learning about how they can prevent serious accidents via group sessions with professionals, one to one discussions, displays at local centres and multi-agency events.  To sign up and find out more go to www.capt.org.uk
Public Health England (PHE), at a national level and in the West Midlands, are taking a keen interest in local examples of good practice. Dr John Linnane, (Director of Public Health for Warwickshire) describes their approach :
"Warwickshire County Council has developed a strategic partnership with CAPT and will host a workshop for representatives from a wide range of local service during Child Safety Week.  We believe several steps can be taken to prevent unintentional injuries in and around the home, and with the support from key Boards and agencies, including Warwickshire Fire and Rescue Service, a co-ordinated approach with local partners should begin to see a very positive change.
Our partnership with Warwickshire Fire and Rescue work is very exciting and greatly complements what we are doing. They deliver an extensive education programme for fire safety for children of all ages. During Child safety week, they are visiting a number of settings across the county (nurseries, Accident and Emergency ) to raise awareness of child safety to children and families, teaching them about how to keep safe in a fun and interactive way. They have developed some great resources for early years providers and offer safe and well visits in the home."
For more information: https://www.warwickshire.gov.uk/firesafetyeducation
Services in Coventry have also been working together to arrange a number of activities promoting child safety week through their Health Visiting, Police, Libraries and Family Hubs. Sue Frossell (Consultant in Public Health, Coventry City Council) describes, "During Child Safety Week we will be holding two idea factories at two of our family hubs. These events will offer parents an opportunity to give their views about what they think professionals need to do to promote child accident prevention. We are teaming up with Ian Evans from CAPT (Child Accident Prevention Trust) and Grapevine (a local charity) who will facilitate the sessions."
PHE has produced a suite of resources "Reducing unintentional injuries among children and young people"  to support evidence-based prevention. Reducing unintentional injuries in and around the home among children under five years guide sets out three action areas and four steps local partnerships can take to build robust injury prevention strategies. As part of this we have encouraged local areas to focus on the five leading types of unintentional injuries for the under-fives.  These account for 90% of unintentional injury hospital admissions for this age group, and are:
Choking, suffocation and strangulation
Falls
Poisoning
Burns and scalds
Drowning
Since we published our original data and guidance to local authorities, there has been a positive downward trend in most types of unintentional injuries to the under-fives. With a renewed focus, and greater use of these resources, we will see a further reduction in injuries and more children kept safe from harm.
Alison Morton is Best Start in Life Programme Manager at Public Health England