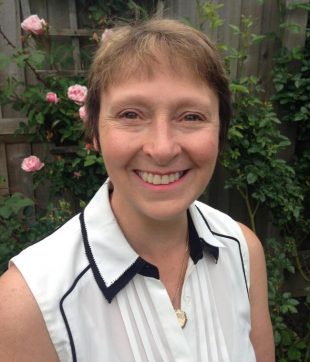 In support of International Nurse's Day and its theme of 'Nurses: A Voice to Lead – Health is a Human Right' I want to explore the underlying elements of accessibility and inequalities, focussing on the needs of those with a learning disability.
Under the Equality Act 2010 public sector organisations have to make changes in their approach or provision to ensure that services are accessible to people with learning and physical disabilities as well as everybody else.   Reasonable adjustments can mean alterations to buildings by providing lifts, wide doors, ramps and tactile signage, to enable people to physically access a building and know where to go, but may also mean changes to policies, procedures and staff training to ensure that services are accessible and work equally well for people with learning disabilities.  It is important that all staff have an understanding of learning disabilities and access local courses on LD awareness to ensure greater understanding on health inequalities faced by people and of the reasonable adjustments required to enable people with disabilities to access all services.
For example, people with learning disabilities may require:
Clear explanations using plain English what's happening and why; to enable people to give consent to all decision's or actions about themselves
Using pictures and symbols or use of Makaton or sign language to aid understanding of the spoken word
Development of accessible information about procedures or treatments to aid understanding and gain consent where possible
help with appointments, longer appointments or having earlier or later appointments
help with gaining consent where possible or working in the best interests of the person in line with the legal requirements of Mental Capacity Act.
All public sector organisations have an 'anticipatory' duty, meaning they have to think about what's likely to be needed to ensure that all services are accessible to ALL PEOPLE.  All organisations that provide NHS or adult social care must follow the accessible information standard by law. The standard aims to make sure that people who have a disability, impairment or sensory loss are able to access all services and are provided with information that they can easily read or understand, with support provided so they can access and communicate effectively with health and social care services.
What we mean by learning disabilities?
A person with learning disabilities will have:
a significantly reduced ability to understand new or complex information and to learn new skills, this is known as impaired intelligence
a reduced ability to cope independently, this is known as impaired social functioning
These will have started before adulthood, with a lasting effect on development. This doesn't include conditions like dyslexia, which cause a specific difficulty with one type of skill but not a wider intellectual impairment.
Public Health England (PHE) estimates that 1,087,100 people with learning disabilities, including 930,400 adults, were living in England in 2015. The number of people with learning disabilities recorded in health and welfare systems is much lower. For example, GPs identified 252,446 children and adults as having learning disabilities on their practice-based registers. Those on the registers are likely to be people with more significant and profound learning disabilities.
What you might notice if someone has learning disabilities
Like you or I, people with learning disabilities come in all shapes and sizes. Some people might notice a person with Down syndrome, but many do not. It may be easier to identify someone with more significant and profound learning disability and information about their needs may well be passed on by the GP, family carers or support staff in order to understand their individual needs.  It is important however that services need to be alert to the larger number of people with mild learning disabilities, who may still need some support to access services
You might notice someone who has difficulty with:
reading or writing and forms
explaining symptoms or a sequence of events
understanding new information or taking information in quickly
remembering basic information such as date of birth, address, health problems
managing money
understanding and telling time
If you notice someone with these difficulties, you should speak to them in private, to ask more questions about their communication or support needs and check if they understand and remember information.  Think about the five key principles of the Mental Capacity Act, always assume capacity, but test if doubted to ensure the person is always able to access services and or that care and treatment is provided in their best interests.
Health of people with learning disabilities
Just as people with learning disabilities and those supporting them, need to understand what community learning disability teams can offer, mainstream health care teams need to be aware of the health inequalities faced by people with learning disabilities and the requirements to make reasonable adjustments and how these be life changing and prevent early avoidable mortality.  Talk to the learning disability nurse or a member of the community team for people with a learning disability; who will be able to advise and support you in understanding and making reasonable adjustments as required
PHE publishes regular reports on the data that is available on people with learning disabilities in England, including numbers of people, what types of support people get, health inequalities and uptake of health care.
In summary, people with learning disabilities are at increased risk of early avoidable mortality than the general population with over a quarter dying before the age of 50 years of age.  Only around a quarter of adults with learning disabilities are identified in GP learning disability registers and are known to specialist learning disability services.  People with learning disabilities are likely to be at risk from the determinants of health inequalities including people with mild learning disabilities and are at increased risk, with many health problems compared to the general population, for example, many people have several conditions and some people have behaviour that challenges (which may or may not be linked to an identifiable health problem), but will require extra support to be able to access local services.  People often have limited access to health information because access to health care can be compromised by communication difficulties, limited understanding of learning disability, lack of support, poor understanding of mental capacity and lack of reasonable adjustments by health services
It is important when seeking to understand the needs of the person, that family carers are contacted as it is often they are the people who know the person best, they will hold detailed knowledge about a person's health and how this affects the person's life, successful ways of communicating with and supporting the person and what he or she will or will not accept.  It is likely that this will be documented within a Hospital or Patient Passport.  Ask to see this as this will guide you on understanding the person and of the reasonable adjustments required for the person
Community learning disability teams (including health professionals and social workers) often have good knowledge about the health and lives of the people with learning disabilities who are known to them. However, many people with learning disabilities are not known to specialist services. People with learning disabilities who attend hospital appointments regularly may have a 'hospital passport' that captures vital information about them and their needs and preferences.
Pauline Watts, Lead Nurse for Learning Disabilities, Public Health England
Visit the All Our Health topic on Learning Disability to further understand how you can support people with learning disability by embedding prevention, protection and promotion into your practice