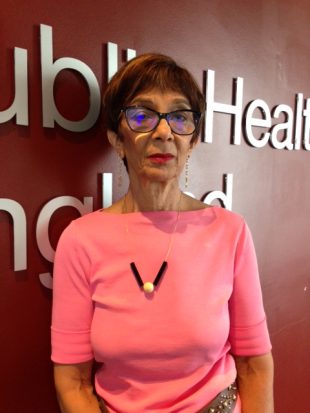 Physical activity is important for all of us, at every age and every ability. It has the potential to save lives and reduce the burden of disease, but it can also be fun, efficient and social, and a great way to support people to explore and enjoy their local community.
Pharmacy teams, including pharmacists, pharmacy technicians, pharmacy assistants, and especially health champions, have a great opportunity to support people to be active every day. Pharmacies are one of the most embedded community health settings, often in some of our most deprived communities, and as healthcare professionals working at the heart of local communities they can be  powerful advocates for change.
Public Health England has just launched the second phase of the One You Physical Activity campaign focussing on how a brisk ten minute walk everyday can get the heart pumping faster and make people feel better, more energetic and improve people's mood. You can order some of the One You campaign material from https://campaignresources.phe.gov.uk/resources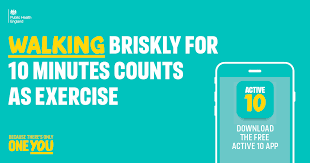 The evidence base for the impact of physical activity is clear. Moving more every day can have an impact on over twenty different conditions ranging from type 2 diabetes to dementia.  The Chief Medical Officer's guidelines recommend that adults should be achieving at least 150 minutes of moderate physical activity, or 75 minutes of vigorous activity, every week as well as regular muscle strengthening activities. PHE worked with the CMO's expert group to develop a suite of infographics on the guidelines which make it simple to understand what you need to do at every stage of life. https://www.gov.uk/government/uploads/system/uploads/attachment_data/file/541234/CMO_infographic.jpg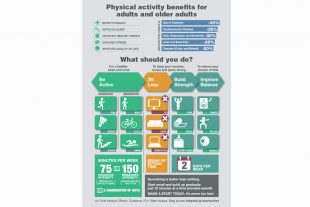 We know from recent research conducted by some of my colleagues at PHE that too few GPs are confident understanding the guidelines and giving advice to patients. http://bjgp.org/content/early/2017/08/14/bjgp17X692513. If you need to refresh your knowledge or skills, All Our Health has information on a range of topics and provides facts and stats, interventions, outcomes measures and signposting to other resources. There is a specific section on physical activity , which you could access for this campaign, if you want more information. There is also free face to face training for healthcare professionals being provided through the PHE & Sport England Clinical Champion training programme and if you would like to find out more about arranging a session for a group of professionals in your area, please contact Physicalactivity@phe.gov.uk
The 'Active 10' app is one of the new tools that has been developed to support public and professionals to move more. Active 10 helps you see not just how long you are walking for in each bout of activity, but more importantly whether you are walking fast enough to have a positive impact on your cardiovascular health. One of the big disadvantages of simple step counters is that they don't measure intensity and if we want to see the full benefits of active walking, then we should be moving at roughly 3mph or more, which when you try it isn't actually that fast – download the app and see for yourself!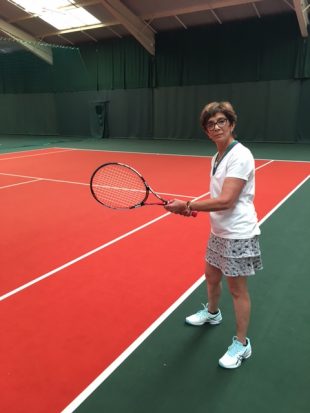 It is really important that we lead by example. We should walk the walk, not just talk the talk. Your patients and people who visit the pharmacy will probably be more enthused to take on the 10-minute brisk walk if you are doing the same. PHE will be publishing a new employer toolkit on physical  activity, nutrition and weight issues in the workplace in the spring, but don't wait for this, there are lots of ways to get active as a team and the #WeActiveChallenge is just one of them.
August has been #WeActiveChallenge month, an online challenge for professionals to undertake daily physical activity to win medals and compete against other professional groups for the ultimate crown. It is a wonderful way for pharmacy teams to set an example by committing to a physical activity programme for the whole month. It is also a brilliant way, if you publicise your endeavours, of opening the door to raising the issue of physical activity with your patients/customers. August is almost over but you could still consider adding some fun by thinking about having a local competition, with a prize at the end and plan for #WeActiveChallenge for next year, if you have not engaged this year!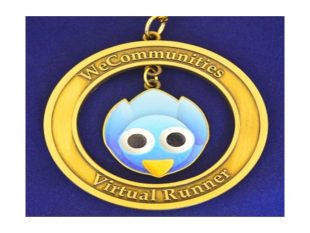 Sadly, pharmacy teams this year have lagged behind other professional groups, and I really hope that next year we give the nurses and AHPs a run for their money!
Gul Root, Lead Pharmacist at Public Health England
If you need to reinforce your knowledge and confidence in initiating conversations with people to promote and encourage physical activity then check out the All Our Health topic on Physical activity
.