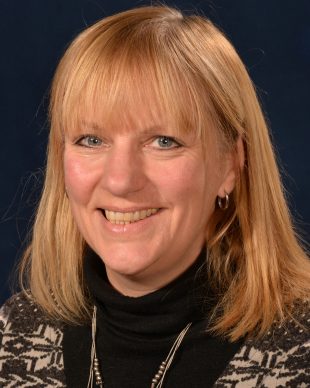 This month we launched our Start4Life campaign to highlight the importance of supporting new mums to start and continue breastfeeding for longer and this included the launch of a new app, the Breastfeeding Friend (BFF) ChatBot, to offer that little extra assistance for mothers when they need it.
With fewer than half of new mums in England still breastfeeding after two months it is important we do all we can to promote the benefits of breastfeeding, make information as accessible as possible, help mums make the best choice for their baby and improve breastfeeding rates for the recommended first 6 months.
National breastfeeding rates show that whilst almost three quarters (77%)1 of mums begin breastfeeding, only 44%2 are doing so by the time their baby is two months old. This is one of the lowest rates in the world.
Both PHE and the World Health Organization recommend that babies are exclusively breastfed for at least six months3. As healthcare professionals, you'll know that this is because breast milk boosts a baby's ability to fight illness and infection and provides long-term health benefits4. It's also good news for mums – breastfeeding can help lower the risk of breast cancer, may reduce the risk of ovarian cancer and burns around 500 calories a day, aside from the obvious fact that it's also free!
As health professionals and as a society we need to be supporting mums to overcome any concerns they might have about breastfeeding, such as about their baby not getting enough milk or about breastfeeding in public.
Breastfeeding needs to be seen as a normal part of daily life by health services, local authorities, communities and by families themselves. But it is also important to acknowledge that while natural, it is something that all mums and their babies learn by doing. You'll be aware of how important it is to give mums proper support in the first few weeks; this is especially true of breastfeeding as it can lead to more babies being breastfed for longer.
Midwives and health visitors should be raising awareness of the benefits of breastfeeding, providing effective and practical help, and signposting mums and families to local drop-in services and trusted information.
So Start4Life has launched its Breastfeeding Friend (BFF) ChatBot, accessed through Facebook Messenger, which is able to respond to questions about breastfeeding. It's designed to provide personal support to mums at any time of the day or night to help make breastfeeding a better experience. There are also lots of other resources available through the Start4Life website5 to help mums and their families.
Don't forget too that PHE, in partnership with Unicef UK, has developed guidance to support commissioning of services that will help to improve breastfeeding rates in local areas6. By having services working together to encourage breastfeeding, and by all of us supporting breastfeeding to be part of our culture, we hope that over time it will become easier for mums everywhere.
Viv Bennett, Chief Nurse, Public Health England
[1] Public Health England data on breastfeeding at 6-8 weeks Q3 2015/2016
2 NHS England breastfeeding initiation rates Q3 2015/2016
3 Public Health England's recommendation supports the World health Organization (WHO) guidelines which state that on a population basis, exclusive breastfeeding for 6 months is the optimal way of feeding infants.
4 The Lancet, Breastfeeding in the 21st century: epidemiology, mechanisms, and lifelong effect? 29 January 2016
5 Start4Life website offers NHS information and advice for parents-to-be and parents of 0-5 year olds providing them with the advice they need to help get their child off to the best start in life.
6 PHE and Unicef UK (2016) Commissioning infant feeding services: https://www.gov.uk/government/publications/infant-feeding-commissioning-services