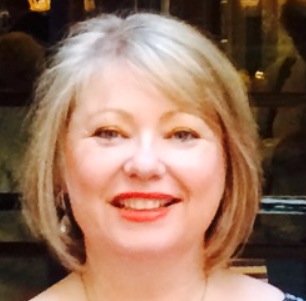 Our forthcoming health visitor and school nurse networking events are crammed packed with speakers who are leading lights in safeguarding and experts in service improvements through service user engagement. We also have interactive workshops addressing a plethora of public health issues pertaining to children, young people and families. A great opportunity to network and learn.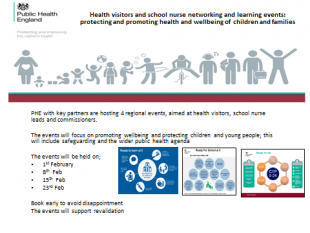 But does networking really make a difference? The answer is a resounding yes! We know successful change initiatives are led by leaders with very strong professional, or strong personal, networks. Health visiting and school nursing can be professionally isolating due to the nature of the work and we have seen how both professional groups have readily  interacted with virtual conferencing, such as our 'week of actions' and social media networks, such as Twitter.
We were astounded by the reach of the last week of action #Health5to19 . Our blogs received over 7000  views and we were tweeted  over 3000 times, with a potential reach to over 13 million accounts! We also know from your feedback how important it is to come together as a professional group. |So building on last year's events we have responded to your comments.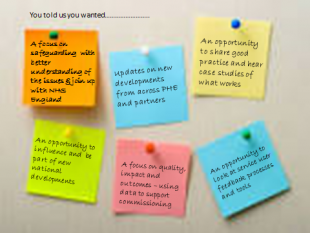 We have  listened and focused the events on safeguarding – an important issue for health visitors and school nurses and the families they serve. We will be discussing the role of health visitors and school nurses with regard to safeguarding and the challenges within modern society, including vulnerability, CSE, modern slavery and asylum seeking children.
We will also address quality improvement and how we use the service-user voice to support change. You will also get to hear about a few of the new developments to support your development and revalidation.
The interactive workshops are an opportunity to learn something new or to follow an area of interest – it may be hard to choose from the list so the lunch and refreshment breaks have been designed to support networking, sharing and idea exchange.
We want you to leave these events with better connections and an increased knowledge about what the networking can offer and a deep rooted desire to continue with those connections, follow up those conversations and build on those ideas so that they come to fruition. If we achieve all of this then we can confidently say we merged the art and science – we created the opportunity and now you have an opportunity to use the networks as a catalyst for change.

Wendy Nicholson is the Lead Nurse for Children, Young People and Families at Public Health England
There is still time to book a place at our regional Health Visitor and School Nurse Good Practice events via this link (first event is 1st Feb 2017)
So please can you cascade to your networks and Tweet using #AOHCYP for our regional events.