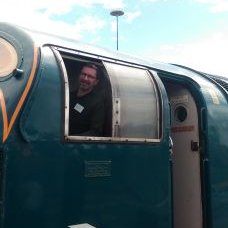 Meningcoccal Group B bacteria (MenB) is rare, with between 400 and 1,200 cases each year in England, with infants under one year of age most at risk. Although rare, MenB can cause meningitis, an infection of the membranes that surround the brain and spinal cord, and septicaemia or blood poisoning, both potentially fatal illnesses. With early diagnosis and treatment, most children make a full recovery, but it is fatal in 1 in 10 cases. About 1 in 10 of those who survive are left with severe long-term problems, such as limb loss, and 1 in 3 have less serious problems including deafness and learning difficulties.
The introduction of the MenB vaccine (Bexsero) in September 2015 has been a significant public health success. The new vaccine is now routinely offered to babies aged 8 weeks and 16 weeks, with a booster dose given at 12 months of age. The success of this programme has led to 94% of babies having their first dose and 91% having two doses by 26 weeks of age.
High uptake of this vaccine is already beginning to have an effect on cases of MenB. The number of MenB cases in infants aged less than one, the age group most likely to be affected by MenB, dropped by around half since the introduction of the MenB vaccine.
Whilst any vaccine can cause fever, administration of MenB vaccine with other vaccines can make fever more common in young babies. It is really important that parents are reminded before the first immunisations are given at 8 weeks, to have liquid infant paracetamol available for the prevention of post-immunisation fever. It is recommended that babies are given three prophylactic doses of liquid infant paracetamol after immunisation with MenB vaccine at the 8 and 16 week vaccinations. More information is available here:
https://www.gov.uk/government/publications/menb-vaccine-and-paracetamol
David Green, Nurse Consultant for Immunisation, Public Health England