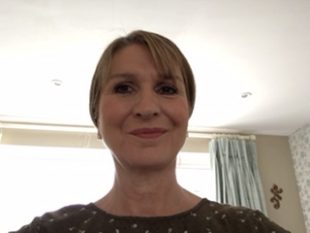 Hi, my name is Ellie. I am a Registered General Nurse and I've worked as a Screening and Immunisation Co-ordinator in the North West for 3 years now.  I am based within the Cheshire team which is part of the larger Cheshire and Mersey team. Central to my role is the focus on population health and prevention which is one of the key strands identified in the NHSE National Nursing Strategy Compassion in Practice.  I'd like to share a typical day in my working life with you.
A Tuesday in September…..
8 a.m: Arrive at Regatta house, Liverpool, find the nearest hot desk and grab a much needed strong coffee from the kitchen and then settle down to my emails before reading through the notes for the morning meetings.
9 a.m: Meeting to discuss the AAA (abdominal aortic aneurysm) programme. The meeting is between the SiT (Screening & Immunisation team – we thrive on acronyms in this job) and NHS England Commissioners. We discuss national payment tariffs which are currently under review and improving health outcomes for the homeless, travelling and prison populations. Health inequality issues remain at the top of our agenda as we try to close the gap in uptake between the most disadvantaged groups in society and the main population. We discuss the current delivery of the programme within the local prison population and the need to increase the number of local screening venues in South Cheshire where uptake is lower than expected. We look at the existing governance structures for reporting incidents. I take a number of actions from this meeting to follow up, action and report back in one month's time.
10 a.m: Meeting to discuss the DES (diabetic eye screening) programme. I provide an update of the local operational issues for the 5 different programmes within our patch. The main issues relate to incidents within the programmes. A key part of my role is to monitor the investigation process and lessons learned from incidents to ensure high standards throughout the care pathway and to prevent unnecessary harm to patients. I work very closely with the Quality Assurance team to achieve this.
11 a.m: I am manning the clinical advice line today. This is an immunisation advice line primarily for practice nurses to raise any queries or concerns relating to any of the immunisations delivered within the routine UK schedule for adults and children. Most queries come via email. There is one reporting a vaccine stock wastage due to a fridge failure. I reply with advice concerning next steps. 2 queries regarding dates for immunisation update sessions for nurses which I send out. A final query regarding an incomplete immunisation schedule which I reply to attaching the most recent algorithm from PHE that practitioners follow to bring the UK schedule up to age appropriate date.
2 p.m:  Leave Liverpool for a 3pm meeting at West Cheshire Council offices. I lead on an information session to members of the Local Authority Public Health team who have asked for advice for recording and monitoring uptake of the flu vaccine for health care workers either directly employed or for which they have the oversight and scrutiny of provider contracts. Two staff are new so I demonstrate how to navigate around the data collection website to monitor and report uptake. We talk in detail about establishing an accurate denominator (total number of staff eligible for the flu vaccine). This is a huge organisational challenge for a local authority given the high numbers of providers they oversee – nursing and care homes, social services etc.
4.30p.m: Finish meeting and drive home. I check the clinical advice line just before 5p.m to ensure no more queries have come in and then pack up for the day.
Eleanor Ennis, Screening & Immunisation Co-ordinator, Cheshire and Merseyside, Public Health England