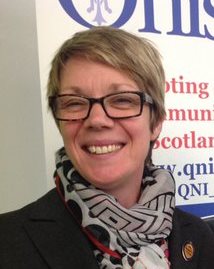 This week is a call to action. It is a call for all nurses, midwives, care staff and our colleagues across the system to pause and think about your role in promoting health and wellbeing, preventing ill health and protecting our population from avoidable illness, especially at this time of the year when it's getting colder and we are moving rapidly towards winter.
Our theme is protecting all our health, so our hashtag is #ProtectAoH. This also ties in with our call to action, All Our Health (#AllOurHealth) which supports all health and care professionals to promote health and prevention and has a range of resources on key areas of health protection. All Our Health is a key delivery element of our commitments in the national framework for nursing, midwifery and care staff, Leading Change, Adding Value (#Lead2Add)
So what do we have in store for you? We have three days of core activity which runs between Tuesday 15 to Thursday 17 November  but we will be using social media throughout the whole week to communicate with you. The main channel will be Twitter. If you aren't familiar with twitter, buddy up with someone who is, create an account and get going! Let us know if you are a newby and we'll help you along. Just write #ProtectAoH @MrsBosanquet @WeNurses I'm new to this! In your 1st post. Every time you post something, tag @MrsBosanquet and use #ProtectAoH.
Themes for the week are arranged around winter planning and protecting health and wellbeing. We will be highlighting recently published information and guidance which will help you in your roles, both professionally but also as citizens. We have a range of top tips and snippets of information to help you to make every contact matter. You never know, you might also be able to engage in a teachable moment with someone, nudging and supporting them towards a decision that will help to protect them from avoidable illness such as seasonal flu. We have a few blogs too which will sit on PHE's main website. Links will be provided. Please do comment as we are always ready to improve and change direction if we're not hitting the spot!
We will be focusing on infection prevention and control (#IPC), antimicrobial resistance (#AMR) and stewardship, tuberculosis (#TB) and immunisations, which won't surprise you I'm sure. We will be chatting together on Tuesday between 8-9pm on twitter. This twitterchat will be hosted by @WeNurses and we want you to give us your thoughts around What can we all do to make a difference at individual, community & population level to protect the health & wellbeing of our population. For more information go to link.
We chose this week because it is also European Antibiotic Awareness Day (#EAAD) on 18 November and the whole week is World Antibiotic Awareness week (#WAAW), led by the World Health Organisation (@WHO). Throughout the week, we will join forces with colleagues in Public Health England and others who will support #EAAD and tweet using #antibioticguardian
In the meantime, take a look at PHE's #HealthMatters resources. These include a variety of useful infographics and evidence based guidance on various topics such as TB.
My next blog will focus on personal experience of protecting health and wellbeing in the form of prevention- immunisations.
Joanne Bosanquet, Deputy Chief Nurse, Public Health England
As well as using the week's hashtag#ProtectAoH if you've space on a Tweet also use #AllOurHealth #Lead2Add
If you want to follow any of the PHE nursing team on Twitter our handles are: @MrsBosanquet @VivjBennett @PaulineWatts10 @WendyJNicholson @HelenKirkOH @JamieWaterall