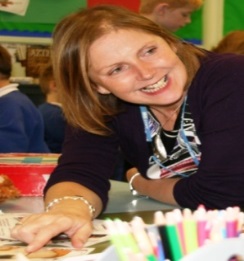 School Nurses know so well paediatric or children and young people's care generally ends at 16 years of age requiring a move to adult services yet this age group is often invisible when we address experiences of care. Perhaps it is because this population group is seen as independent and self-caring which contributes to this, however adolescents and young adults aged 16–24 have a higher all-cause mortality than in other periods of childhood, they account for 36% of emergency department attendances, 20% of inpatient care activity and 10% of all young adults experience mental health issues. Anecdotally this population group often report being less satisfied with their care; being less likely to feel involved in their care; having less confidence and trust in their doctor and being less likely to feel that they are treated with respect and dignity.
National insight data from survey now confirms this:
43% per cent of 12-15 year olds told us that they were not fully involved in decisions about their care (CYP Inpatient survey 2014/15) indicating we are still not adequately preparing young people to navigate their care as they enter adulthood.
16-25 year olds as compared to older patients report poorer experiences relating to:

to the hospital and ward environment,
their care and treatment and
Interactions/dealings with doctors and nurses
where a young person reports having either a long standing or mental health condition then their reported experience (across all areas) is less positive as compared to young people without such conditions. (Adult Inpatient Survey 2015/16)
Younger adults (18 to 24 years old) report a poorer experience when visiting their GP surgery and making an appointment (GP Survey 2015/16) and as yet we don't ask about the experiences of those younger than 18 accessing primary care via a national survey.
18 to 24 year old age group have the smallest proportion of individuals saying they felt supported in the last 6 months in managing their Long Term Conditions (LTC), (71.0%) compared to the 65 or over group at 87.8% who have a LTC (GP Survey 2015/16)
There are also adolescents and young adults who have additional needs and are particularly vulnerable yet they are seldom heard in the commissioning and delivery of services and we need to pay real attention to those with
Long-term conditions who have disengaged during transition or from adult services
Physiology closer to a young adolescent, who may require different treatment protocols
Complex needs with specific requirements or equipment usually found in paediatric settings
Rare conditions g. inherited metabolic disorders
Life-limiting conditions
Medically unexplained physical symptoms and frequent admissions
Mental health / substance abuse issues
Experience of being in care
An affiliation to a gang.
The Association of Young People's Health has a great infographic and evidence base highlighting young people who are particularly vulnerable.
Positively  in recent years the health system has focused on improving transition from paediatric to adult care resulted in the publication of NICE guideline 43 'Transition from children's to adults' services for young people using health or social care services' (2016) along with great tools such as the 'Ready, Steady, Go, Hello' transition programme developed by Southampton University Hospital and the Transition Toolkit developed by Yorkshire and Humber Clinical Network for Children and Young People. But young adult care is more than purely transition, there are often adolescents or young adults who 'crash land' into adult care never having experienced paediatric care. Services need an attitudinal shift to get care right for this age group.
So what is the School Nursing contribution to transition and improved young adult care? If you're working in an integrated manner to ease the move into adult services and enhance young adult care experiences I'd love to hear from you so that we can share best practice nationally.
Perhaps we can ask ourselves….
Can school nurses support programmes such as 'Ready Steady Go Hello' by spending time with young people discussing each phase of their transition programme?
Can school nurses encourage young people to prepare prior to appointments using frameworks such as 'Ask three questions' and help them with their preparation?
Can school nurses advise services on making them young person friendly, using guidance and standards such as 'You're Welcome' ?
Can school nurses train other practitioners on how to engage and communicate effectively with young people using resources such as #CYPMefirst after all School Nurses are the real experts in engaging with young people)
We know that moving from children's to adult health services isn't easy and neither is 'crash landing' into adult services, we can all play our part in building young people's confidence to challenge and take control of their health care as they move into adulthood and also we can play our part in ensuring services are fit for purpose to meet the health needs of young adults by sharing our skills and knowledge with colleagues across the health system.
Key resources that may help:
Transition challenges: From the Pond to the Sea, Care Quality Commission https://www.cqc.org.uk/sites/default/files/CQC_Transition%20Report.pdf
Royal College of Physicians work on transition https://www.rcplondon.ac.uk/projects/young-adults-and-adolescents-transition-project
Ready Steady Go Hello Transition Programme by Southampton University http://www.uhs.nhs.uk/Ourservices/Childhealth/TransitiontoadultcareReadySteadyGo/Transitiontoadultcare.aspx
Yorks & Humber CYP Clinical Network Transition Toolkit http://www.yhscn.nhs.uk/Transition.php
Association of Young People's Health (AYPH) Resources on Young Adult Health Care  http://www.youngpeopleshealth.org.uk/
CYP Me First Communication & Engagement Resources http://www.mefirst.org.uk/
Ask three questions https://www.england.nhs.uk/ourwork/pe/sdm/aqua/
Kath Evans, RGN, RSCN, MSc (Nursing), PG Dip (Education), BSc (Hons), PG Dip (Management) is Experience of Care Lead, Children, Young People and Maternity, NHS England