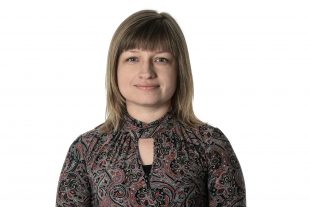 The Children's Society's Seriously Awkward campaign launched last year is calling for better support and protection for vulnerable older teenagers as they transition to adulthood.
High level of emotional needs
Being 16 or 17 is known as an awkward age. Young people are making their first independent important decisions, developing new relationships and seeking new experiences.
The older teenage years are also very important in a young person's emotional development.  Research identified that adolescence is a peak age for the onset of serious mental illness and suggests that mental health needs intensify from age 14 onwards.
The Children's Society's analysis of Understanding Society data showed that overall 14% of 16 and 17 year olds report low levels of overall life satisfaction -this equates to more than 200,000 16 and 17 year olds across the UK. Similarly, our poll with 1,004 16 and 17 year olds revealed that:
1 in 4 feel sad or low
1 in 3 are anxious or worried
1 in 5 feel distressed or panicked
What can be done?
16 and 17 year olds and their parents who we polled, identified that they do not have enough information on mental health. It is important that young people attending post 16 education are given information on how to maintain positive wellbeing and where to seek help.
Advocacy Support for young people from vulnerable groups
Some vulnerable young people -among them children in the care system, victims of sexual abuse, homeless young people - may also need to access specialist mental health services that can help them recover from traumas they experienced.
Our Access Denied report showed that vulnerable groups of older teenagers are often unable to access the support they need either due to the lack of services in their area, or because they do not get support to stay engaged with services and get discharged when they miss appointments.
That is why it is so important that professionals, including those working in health and education such as school nurses, who come into contact with vulnerable older teenagers can refer them to services available and advocate on their behalf to ensure that vulnerable children do not fall through the cracks in services, and through the cracks between childhood and adulthood.
Support from a caring professional can help make the transition to adulthood less seriously awkward for older teenagers who may have no one else on their side.
Iryna Pona, Policy Manager, The Children's Society