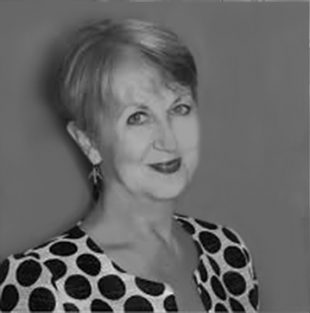 Admiral Nurses are specialist dementia nurses who give expert practical, clinical and emotional support to families living with dementia to help them cope. We are delighted to welcome Karen as a guest blogger to give her personal view on the nursing contribution to care management in dementia.
There has been a strong thrust to identify the needs of people with dementia against a background of person centred care but actually they live within relational contexts, whether that be with family members or with professional carers but often, both.
Family-centred approaches, tailored to an individual family's needs have been identified as beneficial. For many families, concern arises very early on when it is detected that 'something is not right', often before a diagnosis is established. Once a diagnosis has been made, interventions structured around a family-centred approach can help to untangle and clarify issues, and provide a structure to help unite families, whilst still recognising individual values. This type of collective approach can help reduce conflict and improve relationships within the family.
Care management was developed to provide support to people with severe and/or intractable illnesses to improve outcomes through coordination of care, reducing fragmentation of service delivery and supporting receipt of the right level of care at the right time for an individual and their families. This type of approach in mental health is also described as the Care Programme Approach.  Initially many professionals felt this to be a bureaucratic and paper driven process often bemoaning it falling to them to manage. I, however, feel that nurses are the most ideally placed professional to care manage and as such this should be seen as a huge strength! This is never more the case than with families affected by dementia yet we are seen as an expensive option when compared to a Dementia Buddy or a Dementia Care Advisor, who may often have no professional qualification at all.
So, you may ask, where am I taking you with this?  The nursing contribution to dementia care is clear and essential but is often seen as too expensive.  Admiral Nursing is one such model of care management that has found it difficult to get a 'foot hold' in the field of dementia care in its 21 years of existence. Evolved from being specifically aimed at supporting family carers to one that supports the whole family it is now generating strong evidence to demonstrate its worth.  Not just in the high quality experience for both people with dementia and their families but also in cost effectiveness to both the health and social care 'purse'. Families affected by dementia deserve equitable access to nursing, as in other neurodegenerative conditions, such as Parkinson's Disease and Multiple Sclerosis. Yes, it costs to provide a nursing service, but what great value for money!
Dr Karen Harrison Dening, Head of Research & Evaluation, Dementia UK
Public Health England have produced All Our Health, a call to action for all health and care professionals (HCPs) to embed and extend prevention, health protection and promotion of wellbeing and resilience into practice. This includes a resource document to support HCPs to help prevent and reduce dementia and support those living with it.