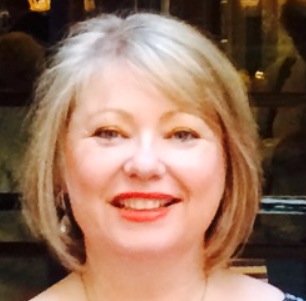 As public health nurses, we know how infectious and debilitating flu can be. For those working with children we know they are an important reservoir for infection and transmission to their close contacts. Their 'super spreader' status in terms of flu can also be attributed to the fact they haven't yet grasped the principles of good hand and respiratory hygiene. The childhood flu vaccine is crucial in terms of both helping to protect children and interrupting onward transmission.
The childhood flu vaccination clearly offers added benefits, by extending the flu vaccination programme to all children we aims to lower the public health impact of flu by:
Providing direct protection to children, thus preventing a large number of cases of flu in children
Providing indirect protection by lowering flu transmission from children to other children, adults and to those in the clinical risk groups of any age thus averting many cases of severe flu and flu-related deaths in older adults and people with clinical risk factors
In England, all children aged 2, 3 and 4 years on the 31 August 2015 and of school year 1 and 2 age should be offered the live attenuated influenza vaccine (LAIV) Fluenz Tetra®. Additionally, Fluenz Tetra® vaccine should be offered to children aged between 2 and 18 years in clinical risk groups unless contraindicated. The vaccine is administered via a simple spray into the nose, so much more appealing to children and parents.
All public health nurses coming into contact with children; including health visitors, general practice nurses and school nurses have a role to play in providing parents with information and advice about the vaccine to ensure children are protected. School nursing and immunisation teams will be a key workforce in leading and delivering the school-based programme. To support the design and delivery of this we have worked with key partners to develop a number of tools to support providers who deliver the programmes to school-aged children, the tools were all published earlier this year include:
School nursing teams are using creative and innovative approaches to getting the message out to children about the vaccine – the Warrington young carers song https://vimeo.com/106076706  and Leicester Partnership NHS Trust https://m.youtube.com/watch?v=1jHWwm8NQUw cartoons are amongst many excellent examples.
In terms of the 2-4 year old programme – health visitors and general practice nurses have a fundamental role in ensuring parents are aware of the vaccine, the benefits and where to access it. Health visitors can use their contacts with parents to ensure parents are fully informed and allay any fears or reservations parents may have.
So general practice nurses, health visitors, school nursing and immunisations teams are well armed to protect the nation's children from flu – they now also need to take a moment to ensure they also take time to get their flu jab and join the flu fighter campaign!

 Flu facts vs fiction PDF poster How to fight flu this winter PDF poster A5 postcard PDF
Other useful resources can be found on the Public Health England Annual Flu Programme page on the Gov.uk website
For more information on the flu fighter campaign visit http://www.nhsemployers.org/campaigns/flu-fighter/nhs-flu-fighter/resources/flu-fighter-resources
Wendy Nicholson, Lead Nurse Children, Young People and Families, Public Health England