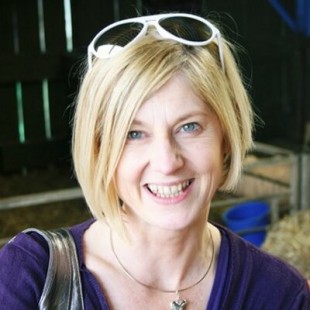 Giving every child the best start in life really is a team effort; from parents, teachers, health visitors, school nurse nurses and communities; we all have a role to play. In this blog I want to focus on the important contribution of the 12 allied health professions. These professionals work across the NHS, education, social care, voluntary and private sectors; they make a contribution to the health of all children through population-based measures and to children with specific needs at an individual or family level.
There are some fabulous examples of allied health professionals supporting children, young people and their families have the best start in life and to protect their health for the future.  I'd like to mention a few of these.
Speech and language therapists working with staff in early years settings to tackle the high incidence of language delay in young children have demonstrated almost 50% improvement in the number of children who have delayed language skills when they start school.  This of course will have a direct impact on children's development and educational outcomes leading to their future employment choices and health and well-being.
Dietitians and physiotherapists as experts in food and physical activity are key to the fight against childhood obesity. Staff from these professions are part of multidisciplinary teams providing treatment and prevention programmes.
Children with learning, emotional, psychological or physical difficulties, may  struggle to learn, socialise and play, resulting in them not coping with basic activities such as getting dressed or brushing their teeth. Equally at school, children may have difficulty concentrating in class or lack the confidence to take part in playground games such as playing catch. This will affect their ability to learn, participate in school activities and make friends, which can be difficult, because 'fitting in' is so important to a child's self-esteem and happiness.  Occupational therapists work with the child, parents and teachers to find solutions to minimise the difficulties children face, helping them get the most from life.
Orthoptist led vision screening for children aged 4-5 provides an effective mechanism to  identify and rectify visual problems in children to enable them to fulfil their potential in school and in the wider social sense.
These professions are ready, willing and able to be part of local plans to improve the health and wellbeing of children and young people.
Linda Hindle, Lead Allied Health Professional, Public Health England