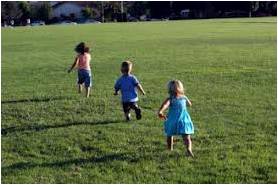 Health visitors teams have a crucial role in improving the health and wellbeing of children and families. Services throughout the country have been transformed over the last 4 years to improve access, outcomes and experience, which will reduce health inequalities. Listening to parents is an important part of this improvement process.
As part of their service improvement, Southern Health NHS Foundation Trust in Hampshire routinely collects anonymous feedback. In the last 12 months the Health Visiting Service has received 6100 service user feedback questionnaires and 98% of this feedback was positive. Read some of this feedback which relates to the six high impact areas below:
 Transition to Parenthood: Health visiting teams support parents as they make the important transition to parenthood. Health visitors can help to make sense of what often feels like a whole range of mixed messages to find the best option for individual children and families:
 "Jo (Health visitor) has been supportive and helpful, she has made me feel relaxed and able to be honest and open about how I have been feeling after my pregnancy… approachable, friendly and professional… at times I felt like I was going crazy and it just helped knowing I could "offload" and wasn't being judged" (mum- Waterlooville, Hampshire)
 Maternal mental health:
Parents may feel anxious or low in mood during pregnancy and after birth. The support that health visitors offer during this time can made a huge difference:
 "The talking visits I received from Hilary (health visitor) made all the difference in the world…"Talking" about how I was feeling aided my progress… she listened and helped me get out. She was a light in the darkness" (mum, Hampshire)
 Sometimes support is provided in group settings, where mums can share feelings and support each other:
'the honesty of the group and the support has been amazing',  'the techniques such as recognizing my triggers were invaluable', 'highly recommend this course, it has got me back to myself, improved my relationships and provided me with tools to use for the rest of my life'.(Parents attending the Butterfly group, Hampshire)
Breastfeeding:
Health visitors can improve parents' experience and breastfeeding success:
"My experience was extremely positive.  There was never any pressure to feed by breast and no judgements on my choices… enabled and empowered me to breastfeed for much longer than I imagined possible (or indeed intended) because it has worked"
 Healthy Weight:
The national rate of obesity has increased; however talking about weight management can be a sensitive topic. Parents who have attended the Healthy Exercise and Nutrition for the Really Young (HENRY) programme share their experiences:
"Excellent course; allowed me to understand my child's needs and behaviour and why they react to certain things in certain ways, and how to handle them through guided behaviour or descriptive praise (learnt from HENRY course!)".
 "So much useful information to help with bringing up children that I would not have had a go with otherwise… many people can benefit and reduce future issues. It has helped my daughter and I so much, I think every mum should do it"
Managing minor illness:
Knowing when to call the doctor or seek more specialist support when a child is ill can be worrying for some parents.
 "Our baby has had several health complications. Linda (health visitor) offered professional and extremely comforting advice and support, helped arrange hospital appointments and chased up several issues we were experiencing. This was above and beyond what we expected and helped ease the stress and emotional turmoil I was facing" (Mum, Winchester, Hampshire)
 Two year health review- child development/ improving school readiness:
Public Health England has an ambition that all children will be "Ready to learn at two and Ready for school at five".  Health visitors provide crucial support when children are not developing as expected:
"My son was not developing in the same way as his brother and sister when he was six months old; Alison (health visitor) spotted this and referred him to a community paediatrician and he was diagnosed with cerebral palsy. I now have a significant community of help surrounding me…  Alison has provided very useful guidance on focus areas both now and as we look to the future in relation to my son" (Father, Winchester)
 "The NHS works best when it listens hardest to what is important to patients (Kelsey, 2015)". These comments from parents in Hampshire provide a very small snapshot of their views and similar positive experiences are reported throughout the country. Health visitors are well placed to seek service user feedback to ensure services are responding to individual and community needs, whilst continually improving quality.
Alison Morton- seconded as Professional Advisor for Health Visiting, Public Health England-with thanks to Liz Taylor, Associate Director for Nursing and AHP- Children's Services,Southern Health NHS Foundation Trust, Hampshire