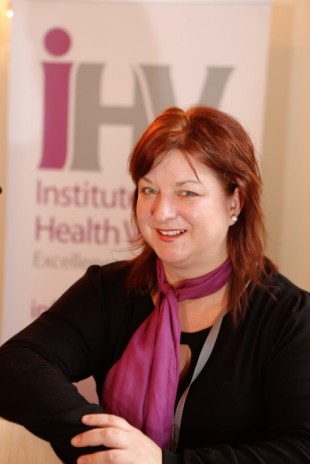 As a Health visitor many years ago, it was always part of my role in supporting parents; we supported parents with their relationships. We never had any specific training but intuitively felt it was important. We now have more evidence to show how important this is and of the direct impact the couple relationship has on the development of their growing infant. For instance, we now know that any stress caused in pregnancy is passed through the placenta into the foetus with the hormone cortisol. If this is prolonged and high it can be very damaging to the unborn baby.
The antenatal period is a key time to be able to identify and support any areas couples may need help with, for example any conflict. During the antenatal visit using the Promotional Guide tool Health visitors are able explore and identify any areas of support couple's may need, in thinking about their transition to become parents and also how this may effect their relationship. I am always surprised by how open couples are and often welcome the opportunity to think about these issues. One example would include how parents have been parented themselves, and how this has an effect on how they will parent their new baby. Having time to reflect and think into the future reduces the potential for conflict and arguments after the baby is born. Traditionally there is a focus around the birth and labour but we now know from research that having a focus on the transition to parenthood and couple relationship has a greater impact on the short and long term development and health of the coming infant.
I was recently very lucky to receive some training from OnePlusOne on supporting couples with their relationship. It is not about Health visitors becoming marriage guidance counsellors but about using that visit to support couples with effective brief interventions. The training included lots of great practical tools to take away and be able to support practice.
For parents, having time to talk at this really early stage, is time well spent in thinking about the outcomes for the child and it links in with readiness to school. Parents to be can also be referred onto Baby Steps a great perinatal relationship based group programme where available.
More information/Resources:
Promotional Guides:
http://learninghub.kingshealthpartners.org/course/antenatalpostnatal-promotional-guides
OnePlusOne worked with an expert relationship panel to produce this guidance for health visitors. It stresses the importance of supporting and strengthening parental relationships in the early years.
To view or download, visit: http://www.oneplusone.org.uk/professionals/services/guidance-for-health-visitors
Baby Steps:
https://www.nspcc.org.uk/services-and-resources/services-for-children-and-families/baby-steps/
Theresa Bishop
Professional Lead for Health Visiting for Warwickshire
Health Visitor Advisor for Public Health England
Fellow of the Institute of Health Visiting
Contact: Theresa.Bishop2@swft.nhs.uk