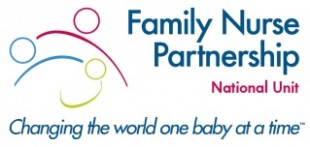 In 2013, the Government committed to increasing the number of Family Nurse Partnership (FNP) places available at any one time to 16,000 by March 2015. We're on track to hit that target this month and reach between 25 – 30% of the eligible population across England. It's clear that FNP has moved on from the small pilot project it was in 2007 and the great news is that the programme will soon have a presence in 135 local authorities. But what does that really mean for the future? Here are some of my thoughts…
 …for the future of services for children, families and young people
FNP is, in many areas now a well embedded element of services for children, families and young people. It's an integral part of many local authorities' early help offer, and can make a strong contribution to improving teenage sexual health and reducing the number of young people not in education, employment, or training (NEET). Of course, FNP also forms an important part of preventive public health services for young families too, working alongside health visiting, social care.
As part of the 4, 5, 6, model, FNP complements health visiting services with a more intensive service for the young families that need it.
family nurses provide ongoing support to health visitors to deal with more complex issues as part of the Universal Partnership Plus element of the four levels of health visiting
they will deliver the five proposed mandated health checks to their clients as part of the Healthy Child Programme
FNP makes a direct contribution to all six of the Early Years High Impact Areas – Transition to parenthood and early weeks; maternal mental health, transition to parenthood, breastfeeding, healthy weight, child development and managing minor illness/accident prevention
"The family nurse's work has been invaluable; she has built up an exceptional working relationship with the 15 year old mother despite both mother and baby being on a child protection plan. She fully prepared her for birth and has helped her to develop a secure attachment, as well as motivating the mother who didn't engage with school or health services in the past. With a history of social care involvement and a lack of a secure home environment, her progress is remarkable."
Social worker, Intensive Family Support team, West Sussex
 …for the future of investment in prevention
New evidence and understanding about the benefits of prevention are key, and recognition of the case for investment is growing all the time. In particular, the Early Intervention Foundation's recent report, Spending on Late Intervention, contrasted the positives of making the shift to act earlier in spending, action and support with the cost of picking up the pieces later. Likewise, we were excited to welcome the APPG first 1001 days report last week and stand alongside a growing coalition keen to bang the drum for prevention by promoting joint inter-agency working and to give families the best possible start in life.
…and most importantly for the future of families
From Brighton to Cumbria, from Liverpool to Great Yarmouth, FNP is giving young parents a chance to transform their own life chances and those of their babies. The double generation outcomes are clear. Family nurses recognise that young parents are the experts in their own lives, while respectfully exploring alternatives to beliefs, life style choices, and behaviours with them so that they are in a strong position to make informed decisions about what's best for themselves and their babies.
"After Miyah was born, Rachel's weekly visits became even more of a lifeline. We couldn't wait for them so we could ask all the questions we had. She was easy to talk to and took a real interest in how both me and my partner were doing. FNP has been life changing. I'm now back at work part time and have managed to fit in a part-time Level 3 human resources course. If it wasn't for Rachel, I wouldn't have had the confidence to have taken it all on."
Lizzie, FNP mum from Birmingham
Ailsa Swarbrick is National Unit Director for the Family Nurse Partnership