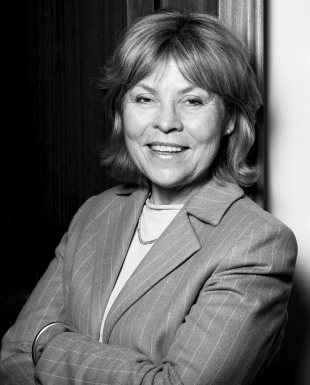 Looking after children and young people is one of the most important jobs councils do and we all have a duty to make sure that children, along with their mums and dads, have access to the services they need.
That's why the transfer of public health commissioning responsibilities for 0-5 year olds to local government next year marks such a tremendous opportunity. It brings a new momentum for developing and driving forward a shared vision for local children, young people and families.
As you will already know, this journey began last year when the school nursing service and the Healthy Child Programme for 5-19 year olds amongst wider public health responsibilities, transferred to local government. Since then we have seen Health and Wellbeing Boards prioritise Marmot's most important principle 'to give every child the best start in life'.
Now, the extra resource in health visitors and family nurses which local government will receive next year will help us to focus on early intervention work and providing universal and targeted support to families. Local government is excited about this opportunity; health visitors are in an excellent place to spot problems early and deliver support to stop problems from escalating.
By learning from the previous public health transfer we can build on the good work that already exists. Councils and school nurses are already working together to co-ordinate and deliver public health interventions for school-aged children. This includes for example reducing childhood obesity, under 18 conception rates, prevalence of chlamydia and management of mental health disorders.
Going forward health visitors, family nurses and school nurses will play an important role in helping councils to join up pathways for 0-19 year olds and for children and young people up to age 25 with Special Educational Needs and Disabilities. Working with partners we can make sure that children and young people experience smooth transitions between social care, education and health services at key points in their life.
Councils as new commissioners of these services will need to understand the needs of their local communities so that they can provide quality and cost effective services. It's the rich information that school nurses, health visitors and family nurses hold that councils will value when commissioning and designing services.
I hope partners will use the transfer to be ambitious for their local children, young people and families. This will of course require strong partnership working, listening and learning from each other, creativity and sheer hard work to overcome organisational barriers. But if we persevere, our children, our communities and our organisations will continue to reap the benefits for many years to come.
Councillor Izzi Seccombe became the first female leader of Warwickshire County Council in May 2013. She was elected as Councillor for Stour and the Vale in 2001, and prior to becoming leader was Cabinet Member for Children, Young People and Families from 2005 to 2010.
 In September 2014 she was appointed Chairman of the Local Government Association's Community and Wellbeing Board
Useful links and resources, added by editor

In September the National Institute for Health and Care Excellence published  Local Authority briefing on Health Visiting – the main 0-5 service.  It has been specifically drawn up for local authority officers and elected members and their partner organisations in the health and voluntary sectors, in particular, those involved with health and wellbeing boards.  www.nice.org.uk/advice/lgb22/resources/non-guidance-health-visiting-pdf
www.local.gov.uk/childrens-health
www.local.gov.uk/childrens-public-health-transfer
https://www.gov.uk/government/publications/transfer-of-0-5-childrens-public-health-commissioning-to-local-authorities