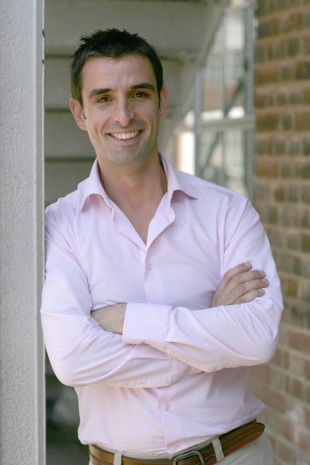 Neuroscience is now confirming what has been the experience of people who work with adolescents for some time: that the teenage brain is much more malleable than had previously been thought. Sarah-Jayne Blakemore, Royal Society Research Fellow and Professor of Cognitive Neuroscience at UCL, says (in a fascinating post for the Wellcome Trust) that developments in neuroscience have "significantly changed the way we think about human brain development, by revealing that development does not stop in childhood, but continues throughout adolescence and well into adulthood" – and that this research "might have implications for education, rehabilitation and intervention".
I think this new understanding of the adolescent brain is incredibly heartening to all who work with young people, especially with adolescents: it provides further proof of the benefits of specialised interventions to help adolescents to develop safe and healthy habits and patterns, which will stand them in good stead in years to come. The benefits of such interventions speak for themselves, not just in terms of money saved by the public purse, but also in human terms, with young people who benefit from targeted intervention at the right time going on to lead happier, more fulfilled lives.
Young people continue to defy stereotypes of them as reckless and unconcerned with their own health – although there is still a considerable role for education on health and wellbeing issues in order to help all young people, and to give them the tools to thrive in future. NatCen's annual report into the smoking, drinking and drug habits of young people aged 11-15 found, in 2013, that "trying smoking is at its lowest level since the mid-1990s"; only 4% of young people surveyed are regular smokers (down from 13% in 1996); fewer young people than before are drinking alcohol; and there has been a steep decline in drug use, too. We know as well that – although still higher than in many parts of Western Europe – teenage pregnancy rates in England and Wales are continuing to fall, and are now the lowest they have been since 1969, when data started to be collected.
What kind of health and wellbeing interventions work? Those which help young people to develop the confidence and self belief they need to make responsible decisions, and to raise their expectations – to believe that they are, as Brook passionately believes, worthy of respect and consideration. For example, a major meta analysis of schools' anti smoking programmes found that those interventions which taught young people to be "socially competent and to resist social influences" were the most successful. This intervention philosophy, emphasising young people's own agency and potential, is at the heart of Brook's My Life programme, which aims to awaken and strengthen young people's motivation and skill to raise their aspirations, enhance self esteem and improve their health and wellbeing.
One way to reach all young people would be for the government to mandate statutory Personal, Social, Health and Economic (PSHE) education in all state schools; this is something Brook has long campaigned for. Public Health England's recent publication, "The link between pupil health and wellbeing and attainment", makes a convincing case that "promoting the health and wellbeing of pupils and students within schools and colleges has the potential to improve their educational outcomes and their health and wellbeing outcomes"; truly a win-win situation.
Adolescence can be a confusing, unsettling time for many young people. Bodies change in unpredictable and sometimes unwelcome ways; new feelings and emotions can be overwhelming; young people change educational environments, and start to work out for themselves more about who they will be when they are adults. Given proper support, which must include properly funded mental health services, most young people successfully navigate the challenges of adolescence. Sadly, many adolescents do not have positive role models for health, wellbeing and relationships in their own lives, so face greater challenges as they grow up. Targeted and integrated interventions, which link up clinical and education services and which see young people's needs as interlinked, have a vital role to play. I am proud that Brook is one of the organisations leading the way in this area.
Brook is the UK's leading provider of sexual health services and advice for young people under 25. The charity has 50 years of experience working with young people and currently has services in England, Scotland, Northern Ireland and Jersey. Brook also provides support services and programmes to help young people make positive and healthy lifestyle choices and to improve their personal and emotional wellbeing. Brook services provide free and confidential sexual health information, contraception, pregnancy testing, advice and counselling, testing and treatment for sexually transmitted infections and education programmes, reaching over 275,000 young people every year. www.brook.org.uk @BrookCharity @Simonablake