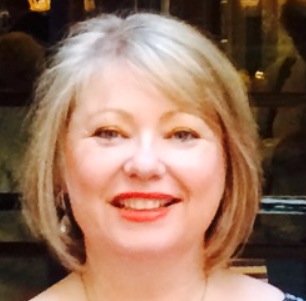 According to Cancer Research UK, cervical cancer is the second most common cancer in women under the age of 35. In the UK, 2,900 women a year are diagnosed with cervical cancer, that's around eight women every day. About 400 lives could be saved every year in the UK as a result of vaccinating girls before they are infected with HPV (human papilloma virus). Around 970 women died from cervical cancer in 2011 in the UK.
Currently all girls in England aged 12 to 13 are offered HPV as part of the NHS childhood vaccination programme .The HPV vaccination programme in schools began in 2008 and is delivered largely through school based models. It consists of two injections into the upper arm spaced at least six, and not more than 24 months apart (girls who began vaccination before September 2014 receive three injections).
The uptake in England is relatively high; with recent provisional figures indicating 79.7% of girls in year 8 completed the three-dose course between 1 September 2013 and 30 June 2014 (NHS England 2014). The uptake rates vary depending on local authorities from 51.7% to 91.7%
In March 2014, the Joint Committee on Vaccine and Immunisation recommended a two-dose schedule. The change was implemented in September this year. The recent changes to the vaccination programme may improve uptake in the future.
School nurses and their teams have a had a central role in delivering the vaccine, however the preparatory work is often understated – ensuring schools are on board and indeed parents together with 12-13yr old girls isn't without its challenges. Engagement of schools requires skill including negotiation and adaptability, school nurses must work closely with schools to ensure the programme is successful and schools are not disrupted.
Although largely delivered through school, consideration needs to be given to girls not in school. School nurses and their teams were well known for their creativity and adaptability to increase access to services and indeed improve vaccination rate uptake. In addition to offering the school based delivery approach, many areas offer 'mop-up' clinics after each dose, targeting young women who missed the previous dose when the next vaccine is delivered. Boyce (2013) found that when mop-up clinics were held at times and venues convenient to girls, they appeared to be more successful.
Parents or girls who are not well informed may sadly choose to opt out of the programme – access to good information is essential, adopting new media provides an opportunity to improve access to information. Young people who were part of the British Youth Council engagement process for the School Nursing Development programe told us 'no more leaflets!' They told us clearly they don't read them and frankly very few actually make it home!
This also makes me reflect on my time as a Regional Teenage Pregnancy lead – during a parent focus group a mum of a teenager revealed her embarrassment following a parents evening. She was delighted there was a health stand, she seized the opportunity to get information she felt would help to have the 'mother to daughter' chat she thought was overdue. Other events took over; she forgot the information until during a shopping trip the bright bold chlamydia and HPV leaflet found its way from her handbag and on to the floor of a well-known supermarket. The looks and whispering left her feeling horrified and vowed never again to collect 'such material' – this mum isn't unusual!
Within the UK we still have a certain 'shyness' to discussing sexual health and many find it embarrassing or outside of their comfort zone, so whilst health professionals still work hard to normalise sexual health they also need to find improved ways of communicating messages and information to ensure we engage parents and young people.
Information and clear messages regarding HPV is essential if we are to gain consent and parental support. Many areas are developing multiple media formats to support the diverse requirements of the population they serve. Social media and internet information are increasingly being utilised by parents and young people
The HPV vaccine does not replace the need to stress the importance of safe sex or the need for regular cervical screening. School nurses have an essential role to play in providing the vaccine and the wider preventative agenda; this includes supporting the delivery of PSHE. Collaborative approaches to delivering PSHE through partnership programmes including school nurses, youth services, third sector organisations such as Brook and teachers have the biggest impact.
Without a doubt uptake of HPV can be improved by school nurses taking a leadership role and working with partners to ensure flexible and adaptive approaches that support a high initial consent rate, accepting late consenters and adopting a flexible policy to maintain high coverage across all doses including 'mop up' sessions and targeted approaches for vulnerable girls who may be absent from school.
References and links:
T Boyce and A Holmes (2013) Persistence and partnerships: School nurses, inequalities and the HPV vaccination programme. British Journal of School Nursing.
http://www.cancerresearchuk.org/about-cancer/cancers-in-general/cancer-questions/cervical-cancer-vaccine
https://www.gov.uk/government/uploads/system/uploads/attachment_data/file/346018/PHE_HPV_Uptake_30June2014_acc.pdf
https://www.gov.uk/government/uploads/system/uploads/attachment_data/file/318686/PHE_HPV_Q_A_health_professionals.pdf
http://www.byc.org.uk/news/byc-study-reveals-young-people%E2%80%99s-suggestions-on-how-to-get-the-most-from-school-nurses.aspx