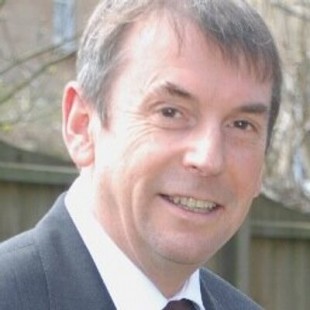 There have been a number of recent reports and media concerns about the mental health of our children and young people in the UK. Perhaps one of the most worrying was the Childline report 'On the edge' (http://www.nspcc.org.uk/globalassets/documents/research-reports/on-the-edge-childline-suicide-report.pdf). This highlights a number of trends that would seem to indicate we have a long way to go in providing adequate support and understanding to a large number of Children and Young People. The report, published on the 31 October this year, found a 41% increase in self harm being mentioned, representing 47,000 counselling sessions. Anecdotally, my own clinical practice would support this finding. There are, of course, a wide range of theories accounting for this increase, not least the blame lying on the digital advances made over recent years. There has been a significant increase of online bullying (87% rise) according to the report. Whatever the reasons, the fact is that there are a significant number of young people potentially requiring support. I say 'potentially' because, of course, a young person self harming doesn't automatically mean that they either require or want any support. To adults in a child's life the discovery of self harm is often shocking and extremely distressing. However, what is often needed is a greater understanding of the meaning of the self harm to the child and an awareness of how to assess the associated risks. This trend of increasing self harm is particularly worrying amongst 12 year olds, who reported a 50% increase. Linked to these increases was a 43% rise in suicidal counselling.
There is a belief amongst some professionals working with children that when any self harm is disclosed the local Child and Adolescent Mental Health Service (CAMHS) should be the appropriate service to support the child/young person. There are situations where this would be the case, particularly where the self harm accompanies suicidal thoughts or significant low mood for many weeks. What is often misunderstood are the resources that are available in specialist CAMH services. To put some context to this from my next of the woods, a health board in South Wales with a population of 560000 has a population of around 112000 children and young people under 18 years of age. The Mental Health Foundation suggests between 1 in 12 to 1in 15 children will self harm at some stage and the Selfharm.co.uk website puts this even higher at 10%. That would suggest that somewhere in the region of 10.000 children/young people in this heath board area are likely to self harm at some point. It is not difficult to see that a CAMH service with a capacity of around 1800 cases per year (for the whole range of Mental Health Problems) does not have the ability to support such numbers and indeed in many cases would be inappropriate to do so. What this clearly means is that other professionals and third sector services are increasingly important. The guardian on the 10th September reported this ever increasing reliance on third sector organisations.
Mental Health Today (11/9/2014) discussed the importance of ensuring mental health was on the curriculum in schools and that teachers and health workers should be trained to recognise signs of distress in children and young people.
Other current mental health issues of note include the current use of substances and in particular cannabis and mephedrone use. Drugscope, although unsure of actual figures also describe anecdotal evidence of increased use in young people.
To help support anyone working with Children and Young People, MindEd has developed a wide range of excellent evidence based online sessions. The following is taken directly from the web site:
'Our aim is to provide simple, clear guidance on children and young people's mental health, wellbeing and development to any adult working with children, young people and families, to help them support the development of young healthy minds.
MindEd provides free, completely open access, online education, available on tablets, phones or computers – bite sized chunks of 'e-learning' - to help adults to support wellbeing and identify, understand and support children and young people with mental health issues.'
I would urge everyone who works with children to visit www.MindEd.org.uk as the evidence is clear that more support is required in relation to mental health issues and it is isn't just the specialist services responsibility but it is 'everybody's business'!
Mervyn Townley
Consultant Nurse, Aneurin Bevan University Health Board,; Honorary Fellow, University of South Wales; RCN CYP Staying Healthy Forum