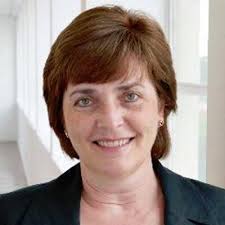 When I was a student Health Visitor, my placement throughout the year was in a borough of London that was mainly residential, with a mix of social classes living in a wide range of housing. It was an excellent way to learn the knowledge, skills and attributes required to serve a population in all its variety and with many health and well-being challenges.
Supported by my Practice Teacher, I learned to develop my skills in order to provide a Health Visiting service to some of the wealthiest in our society and to some of the most deprived, in the respective environments in which they lived. As a Health Visitor, you learn to adapt to your approach to be the most appropriate for the family and their circumstances – offering a truly person-centred way of working.
In another part of the borough, a new Health Visitor service had been set up to offer the Health Visiting service to families who were homeless. This was, at the time, an innovation which today has become part of a mainstream commissioned service in many areas.
Part way through the year, I was invited to spend some time with Shirley Goodwin, a truly inspirational Health Visitor who had set up the first homeless Health Visitor service in London in the early 1980s. Shirley provided me with an insight into supporting families who are homeless, which demonstrated the remarkable impact the Health Visitors can have on the lives of children and their parents when they are in the most desperate of situations.
Shirley taught me about the importance of supporting families how to navigate a social and health system which as professionals we may understand well, but which is completely alien to many parents who need to engage with it on a daily basis. I learned the importance of developing relationships with the housing department and understanding housing law, so that the Health Visiting service can accurately and most effectively advocate for the family.
At the time, local authority housing departments were not well adapted to accommodate families with young children who were homeless. I saw many situations where the family was housed in bed and breakfast accommodation, living and sleeping in one room, where the conditions were hazardous for young children and completely inadequate for a family to thrive.
Accidents in the 'home' were commonplace and it was impossible to prepare and cook a meal in a kitchen located away from the room down a long corridor and shared with ten other families. The young families were often placed a long distance from their extended family, so they missed the day-to-day support that may have been available from grandparents and other close relatives in their communities.
Families were placed under tremendous pressure when living under these conditions. I learned how the Health Visitor was ideally placed to support the health and wellbeing of the whole family living in temporary accommodation – and to provide evidence of the impact such conditions have on them, to build a case for them to be housed in permanent accommodation.
This profound learning with Shirley has never left me. The families I later supported throughout my Health Visiting career benefited from these early experiences I had as a very young Health Visitor. Mostly, in the spirit of public health, what we do as Health Visitors is to support families and communities to build capacity and capability so that they no longer need the service.
As a Health Visitor in practice, I often used to be mindful of this saying by Chinese philosopher Lao Tzu, founder of Taoism in ancient China:
Go to the people. Learn from them. Live with them. Start with what they know. Build with what they have. The best of leaders when the job is done, when the task is accomplished, the people will say, "We have done it ourselves".
As Health Visitors, we don't always see families once they have been securely rehoused back in the communities they came from. It was therefore an unexpected joy for me to see recently the mother of a family I had worked with more than 15 years previously – at a time that she described to me as the lowest point in her life. She stood before me, 15 years later, the embodiment of all we hope for in the homeless families we work with: she had accessed education and training, found a job she enjoyed, supported her children as a single parent, found secure accommodation and was actively involved in her local community. She was thrilled that her eldest child was going to start university the following year – the first to do so in her family.
As we shared a moment to reflect on the change in her circumstances, she declared that it was the HV service that provided her with the support and courage she needed to believe in herself and her potential as a parent – and to take the actions needed which led to her success.
We both cried tears of joy at what she had been able to achieve for herself and her children. The power of Health Visiting service to be the catalyst that can change lives must never be underestimated.
Crystal Oldman is the Chief Executive of the Queen's Nursing Institute