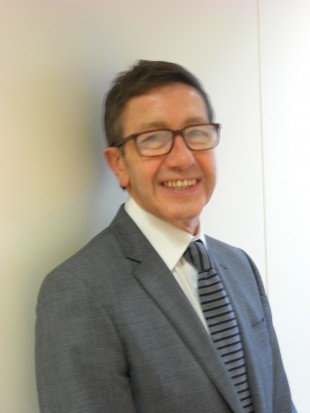 Recently I had a very motivated third year student shadow me for two weeks as part of his leadership module. I like working with students. Students bring energy and enthusiasm and especially they ask lots of questions and see things through fresh eyes. Being 'shadowed' is also good for my health as I try to role model healthy work habits such as taking a break, not staying late or eating lunch 'al-desko.' I didn't manage to go the gym but we did walk to meetings whenever we could walk rather than travel on the bus or tube.
Improving the health and well-being of employees is a major public health challenge. But with challenge comes opportunity. The Department of Health is keen to support employers to promote workforce well-being. We know that by helping staff to cope employers can increase productivity and reduce the build-up of unmanageable stress at work. Stress accounts for 46% of all work-related illnesses (around 428,000 reported cases per year). Health and social care is one of the industries that reports the highest rates of work-related stress, the most common being nurses. The main activities attributed as causing their work-related stress or making it worse are work pressure, lack of managerial support and work-related violence and bullying. It seems to me that we can all do something about these three activities. Workplaces provide many important opportunities to promote health and well-being. Investment in staff health and well-being also makes good business sense for employers.  According to the latest figures from the Health and Safety Executive, workplace sickness absences cost the UK an estimated £13.8 billion in 2010/11.
Mental health problems are now the single largest cause of sickness absence in England. It is estimated that depression will soon be the leading cause of sick leave in Europe. The Department of Health recognises that supporting employers to promote mentally healthy workplaces has the potential to prevent or reduce sickness absence. We must encourage all employers to provide a healthy and inclusive working environment as it can prevent mental health problems in the workplace and beyond.
There are a number of resources already available to help employers reduce work-related stress. For example the Health and Safety Executive (HSE) Management Standards highlights six key areas of work design that if not properly managed are associated with poor health and well-being, lower productivity and increased sickness absence. The Management Standards are:
Demands (including workload, the working environment and work-patterns)
Control (how much say the person has in the way they do their work)
Support (how much encouragement and resources are provided by the organisation, line management and colleagues)
Relationships at work (which includes promoting a positive working practices to avoid conflict and dealing with unacceptable behaviour)
Role (whether people understand their role within the organization and that the person does not have conflicting roles)
Change (how organizational change is managed and communicated).
We also want to improve the information available to employers and individual line managers so that they can better recognise the signs of stress and mental health problems, and encourage them to talk about issues with their staff. This includes listening to staff who have had mental health problems in the past, as an understanding employer can make a substantial difference to how quickly people can recover.
Mental Health First Aid England have developed resources that can support organisations to educate their staff so they recognise the signs and symptoms of common mental health problems, provide help on a first aid basis and effectively guide others in the right direction towards support.
Public Health England (PHE) is taking forward a major programme of work supporting employment and mental health for employers and the wider public health system
Last year the Department of Health signed up to the Public Health Responsibility Deal pledge on mental health. In signing up to the Mental Health and Wellbeing Pledge, the DH commit to: 'create an environment where anyone with past or present experience of mental health issues is valued, respected and able to flourish. This will involve providing all staff with the environment, knowledge and tools to develop and maintain emotional resilience and mental well-being, while raising awareness of, and providing support for, mental health in the workplace.'
Last month the Confederation of British Industry (CBI), which speaks for some 240,000 businesses, signed as a Responsibility Deal partner. The CBI, whose members together employ around a third of the private sector workforce, has pledged to improve how it manages employees with a mental health condition and the well-being of its entire staff.
We all have a responsibility to raise awareness of and improve mental health and well-being in the workplace, not least to ensure a brighter future, better mental health and well-being for those coming into employment and starting out on their careers. If you have developed any initiatives to promote mental health and reduce work-related stress and would be prepared to share best practices please contact me or send your examples to ben.thomas@dh.gsi.gov.uk
Dr Ben Thomas is the Professional Officer for Mental Health, Learning Disabilities and Dementia Care at the Department of Health